SEOUL, Nov.24 (Korea Bizwire) – Limited editions of the extra-large Samsung Electronics TVs that will be sold during the American 'Black Friday' shopping event will be launched in the domestic market as well.
According to online shopping malls such as 11Street, Auction and GMarket, the super-large smart TVs have been selling at discounted prices since November 23.
Samsung's 75-inch full HD TV (model UN75J6350AFXKR) will be sold for 3,490,000 won, which is 800,000 won cheaper than its original price.
The company's 60-inch 3D full HD TV (model UN60H6500AF) will have a 500,000 won discount, coming in at a price of 1,490,000 won.
Both items will be available in limited quantities of 150 and 300 respectively. The event is expected to continue until December 1, but if the products are sold out earlier, it will automatically come to an end.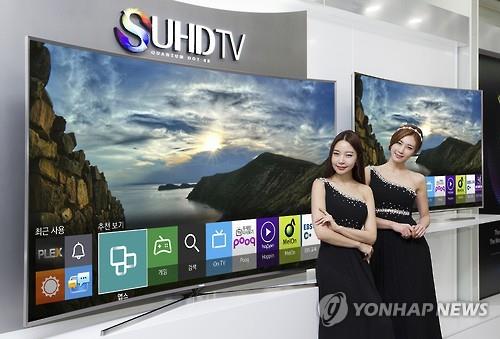 Large TVs are some of the most popular items during the Black Friday season.
Responding to consumer complaints that large, cheap TVs are only sold abroad, Samsung Electronics has brought 75 inch TVs from its plant in Mexico.
Image Credit: Yonhap / photonews@koreabizwire.com