SEOUL, June 13 (Korea Bizwire) – SK Telecom's secret project has finally been revealed. 
The Korean telecommunications giant worked with Guy Hoffman from Cornell University, a world-renowned robot scholar, to develop an AI smart home robot called Vyo. The project was made public via an international academic journal published by the IEEE (Institute of Electrical and Electronics Engineers).
Vyo is a combination of Hebrew terms that mean 'home' and 'approach'. It is a microscope-shaped robot that can control various smart home devices based on the information it collects through its internal lens.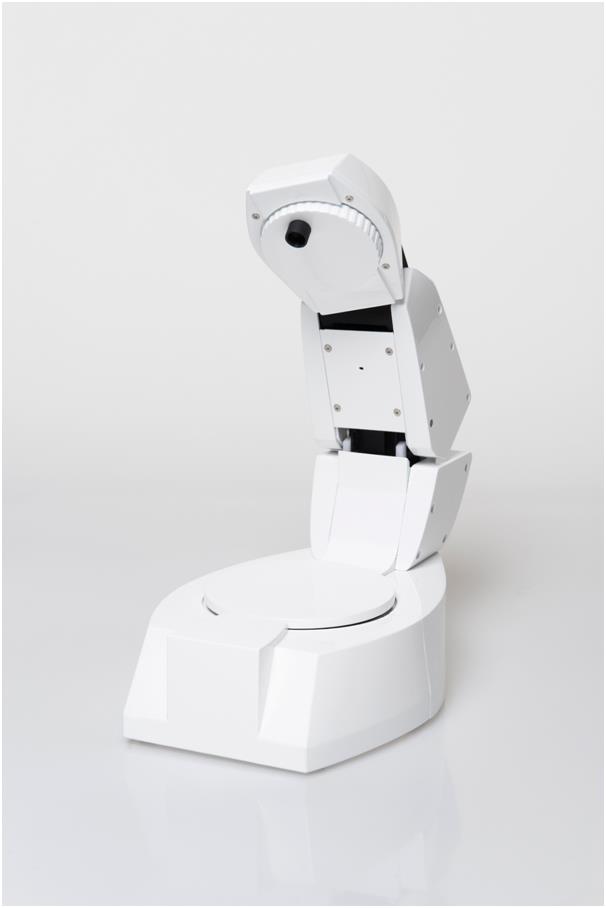 Vyo has the ability to sense the movements of 'phicons' (physical icons) placed on its main pad. For instance, a user can place a red, fire-shaped phicon on the main pad to switch on the heater. If the phicon is slid to the right, the temperature rises, and when it's slid left, the temperature falls. 
There are phicons for various smart home devices such as a blue, snowflake-shaped phicon for air conditioning; a black, key-shaped phicon for door locks; and a green, cup-shaped phicon for dishwashers. 
The full results of the project will be officially revealed in August at the IEEE conference in New York City (Columbia University). 
Plans for the commercialization of Vyo have yet to be revealed. You can watch Vyo's introductory video on YouTube.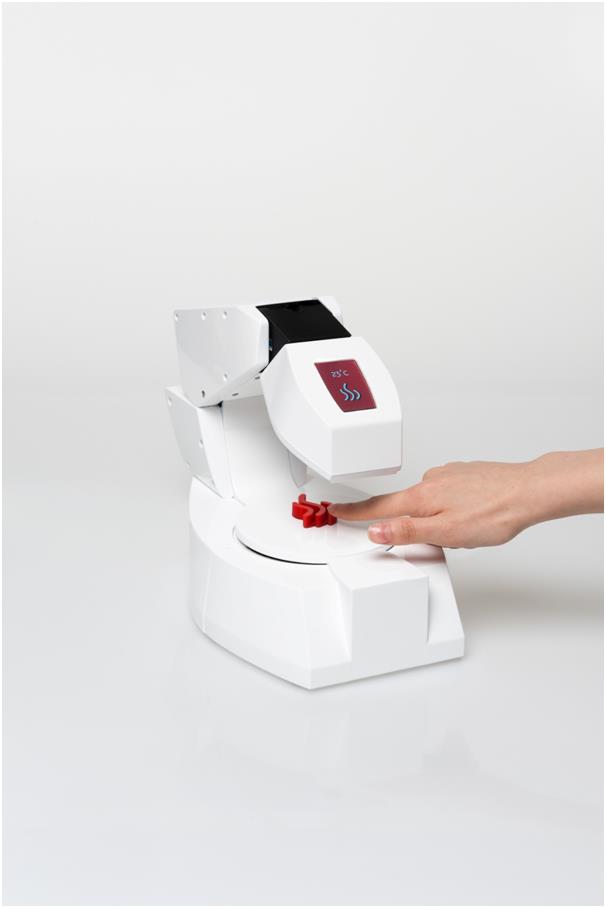 Image Credit: SK Telecom / photonews@koreabizwire.com