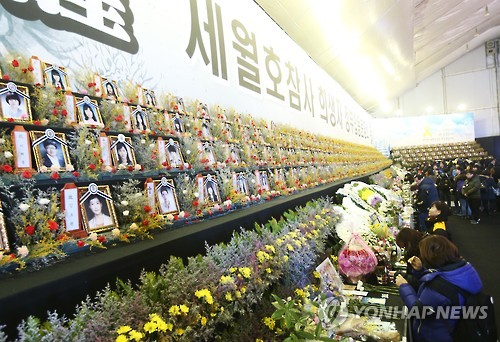 ANSAN, Jan.13 (Korea Bizwire) – Danwon High School, tragically linked to the Sewol ferry sinking, held a graduation ceremony for 86 students, including 75 students who survived.
Mentions of the ferry's sinking were restricted, and the atmosphere of the ceremony was calm.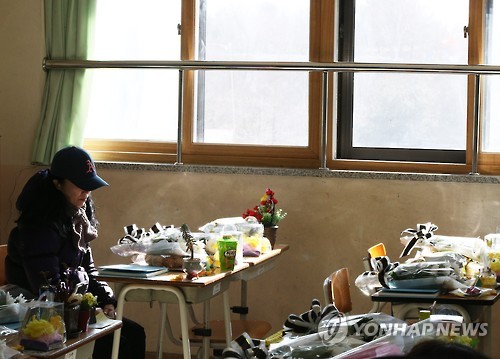 The families of the deceased refused to hold an honorary graduation ceremony for the students who perished, and substituted the graduation ceremony with a wreath-laying ceremony.
Some students wore yellow ribbons in remembrance of their lost friends.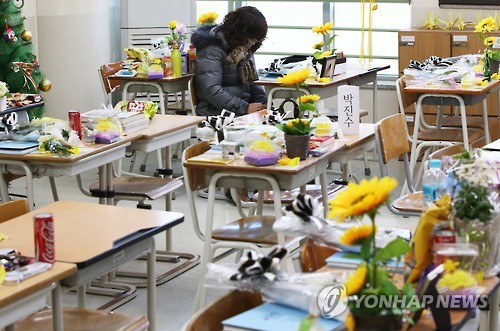 A representative of the graduating class read the valedictorian's speech. "It was a difficult journey since hardships hit us, followed by confused hospitalization, new rehabilitation facilities, returning to school and the eyes of the public. But our high school days were not wasted. We should not forget that. We went through pain and hurt that cannot be expressed through words, and we learned how to overcome it."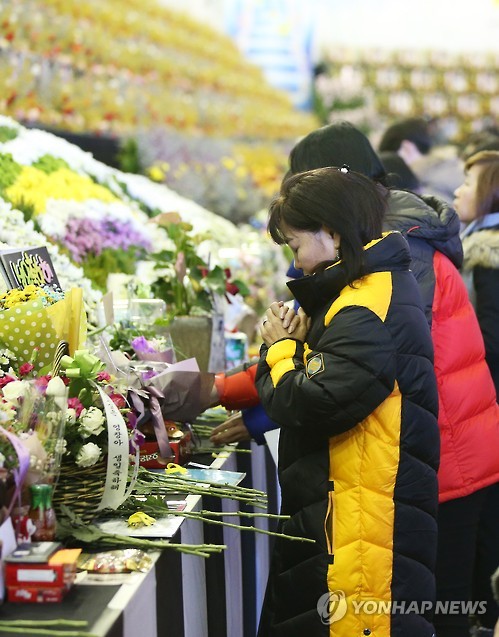 After the graduation ceremony ended, the wreath-laying ceremony took place to remember the students who couldn't be there on that day.
Families cried at the thought that their children would be graduating if not for the Sewol incident.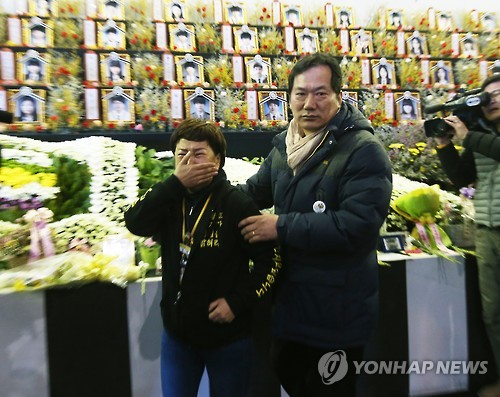 Some cried out their children's names in front of their pictures, and some cried in each other's arms, unable to hold themselves together from the sorrow.
Jang Dong-won (47), the parent of a student who survived, commented that they would be together with the families who lost their loved ones. "The survivors will continue to survive, and will never forget those who left us."
Image Credit: Yonhap / photonews@koreabizwire.com