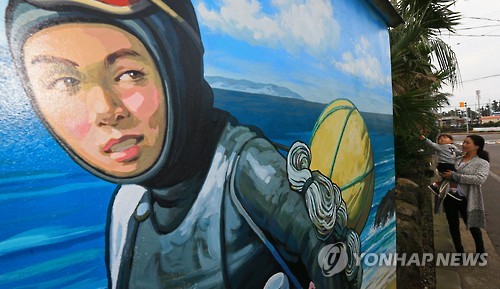 SEOGWIPO, Nov.23 (Korea Bizwire) – Sincheon village in Seogwipo, Jeju Island, has been reborn as an 'Art Village'. The region is the shooting location of the movie 'Sunshine' (2014), which illustrates the struggles of a girl who is a North Korean defector becoming a pop artist.
After a few pop art murals were painted during the shoot, young movie makers and artists set foot to change the area into an Art Village.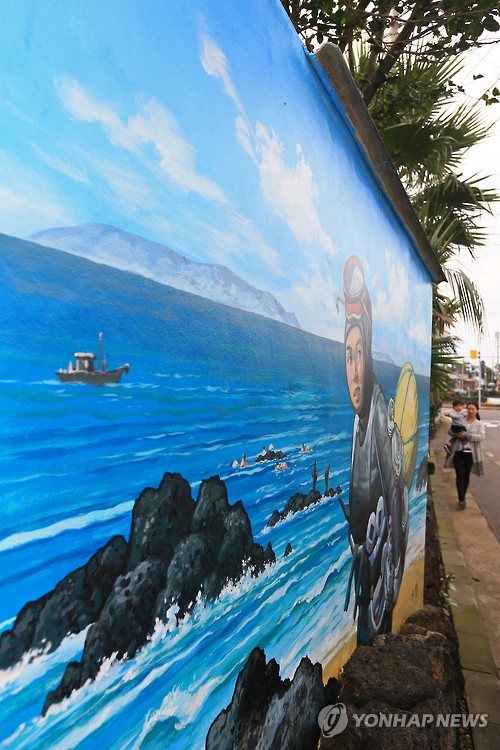 Painter Wee Dae-san, who lives in the area, directed the Art Village project as he discussed the matter with the local residents.
As a result, 43 different works such as pop art murals and sculptures now decorate the whole village.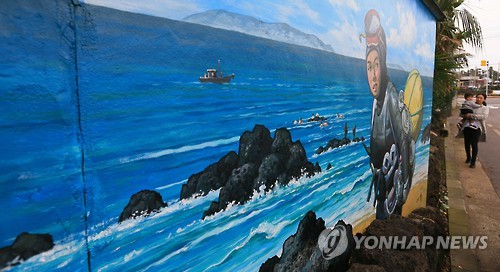 The village foreman, Hyun Seok-jun, comments that the village was known to many through the blogs of those who visited. "We are receiving a lot of calls asking where our village is. Also, many tourists are visiting to see the murals on the weekends."
The local residents plan to set up an information center for the convenience of visitors, and are looking into starting profitable businesses related with the tourism of the area.
There is much curiosity about the effects this cultural experiment will have on the village and local residents.
Image Credit: Yonhap / photonews@koreabizwire.com