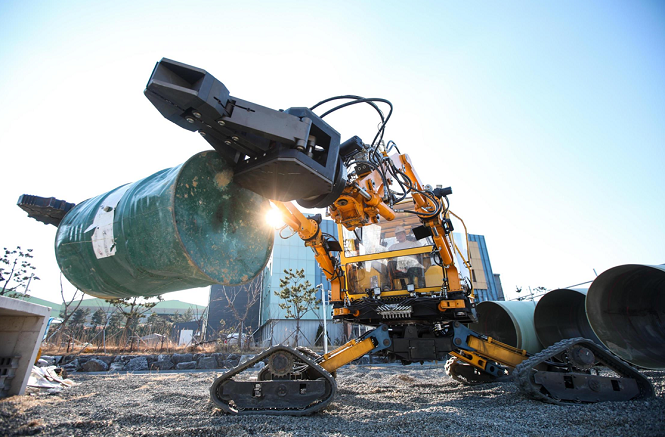 CHEONAN, Jan. 21 (Korea Bizwire) – A new robot arm has been developed to imitate the movements of the operator.
Researchers from the Korea Institute of Industrial Technology announced Wednesday that a new special-purpose robot arm had been developed to protect firefighters in the field and carry out complex rescue missions.
The robot arm is composed of a six meter-long machine that works like two human arms placed on top of four lower modules.
A firefighter, onboard the machine, uses a wearable control device to operate the robot arms like his/her own. Even an untrained individual can easily maneuver the device.
The robot arm is capable of moving 200 kilograms of obstacles, severing iron bars 22 millimeters thick, and breaking layers of concrete.
Its left arm can grab various objects, while its right arm is capable of severing and breaking debris.
Image Credit: Korea Institute of Industrial Technology / photonews@koreabizwire.com