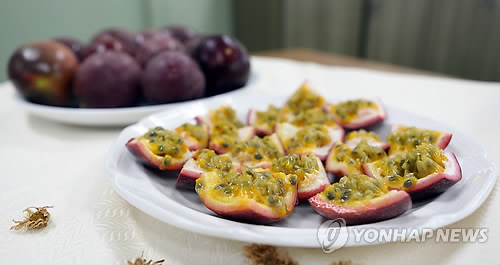 CHEONAN, Sept. 11 (Korea Bizwire) – This year, farmers in Cheonan have succeeded in cultivating passion fruit, a subtropical fruit, and have started harvesting their produce.
According to the Cheonan Agricultural Technology Center, and the farms that are cultivating the fruit, an average of 100 to 150 fruits are grown a week, and all of them are supplied to overseas fruit retailers.
Passion fruit is called 'fruit of a hundred scents' because it is said to have 100 different scents and tastes, and is also known as 'chocolate kiwi fruit'. This fruit, which originated in southern Brazil, is abundant in vitamin C and niacin, which is said to prevent aging.
Like cucumbers and tomatoes, they can be harvested continuously from August to November.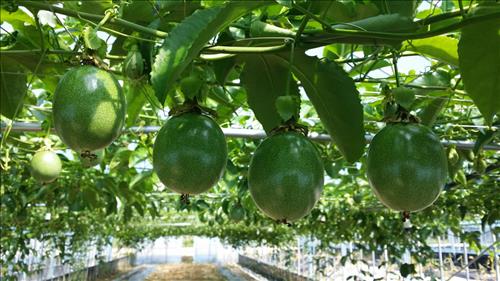 Officials from the Agricultural Technology Center say that because the profitability of the fruit is good, more farms are expected to start cultivating the fruit. 
Image Credit: Yonhap / photonews@koreabizwire.com