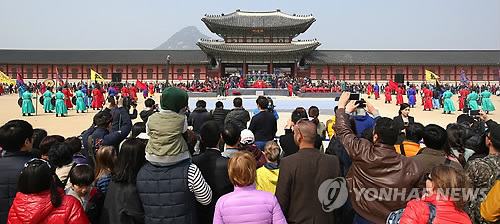 SEOUL, March 24 (Korea Bizwire) – The Cultural Heritage Administration announced that it will perform a reenactment of a ceremony to appoint the chief gatekeeper of Gyeongbok palace (Gyeongbokgung) on March 27 at 2 p.m.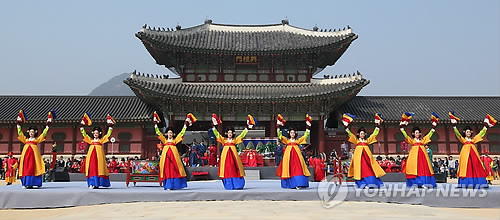 The ceremony is an event in which the king appointed the chief gatekeeper, and congratulated his naming. The reenactment will be based on the record of 1469, when King Yejong started the event.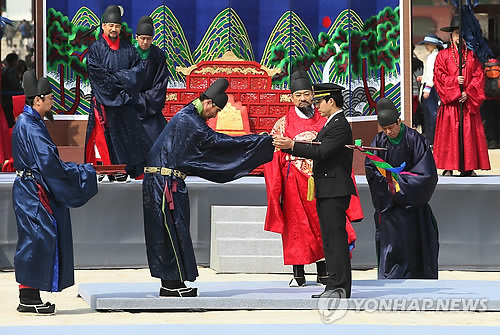 Gyeongguk daejeon, the standard law book of the Chosun dynasty, states that "the chief gatekeeper is appointed by the king", and "recommendations are made from military nobility under grade four".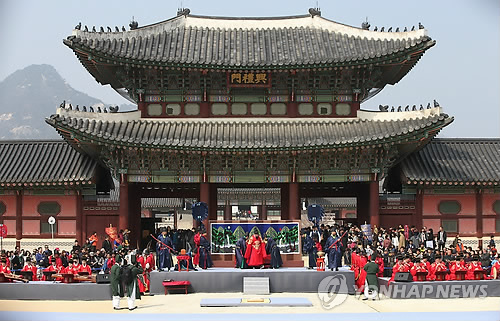 Lieutenant Ryu Si-gyung from the Jongno Police Department will be appointed as the honorary 'chief gatekeeper' at this year's ceremony.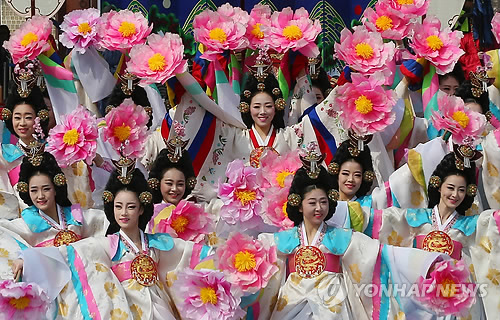 The ceremony will be accompanied by various events from 10 a.m. to 5 p.m., including the recruitment of palace security guards and an exhibition of items used in the rotation ceremony of the gatekeepers.
Image Credit: Yonhap / photonews@koreabizwire.com