CHANGNYEONG, Feb. 27 (Korea Bizwire) — South Gyeongsang Province's Changnyeong County will see employees work around the clock to protect the crested ibis, an endangered bird species, and staff from the coronavirus.
The new measure is a part of maintaining operations at the Upo Ibis Restoration Center and preventing COVID-19 infection.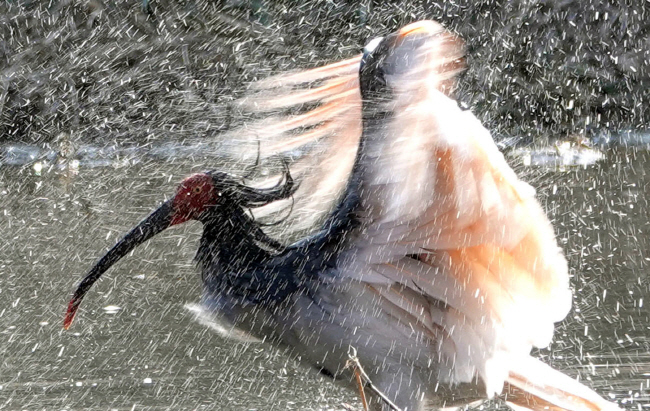 The center is currently training a school of ibis to successfully adjust in the wild before they are released this year. It is a critical period for the birds as they enter breeding season.
If a single employee is infected by the coronavirus, the entire center may be shut down, which may obstruct the process of releasing the ibis into the wild as well as reproduction and breeding management, and eventually lead the birds to perish.
Image Credit: Changnyeong County Office / photonews@koreabizwire.com