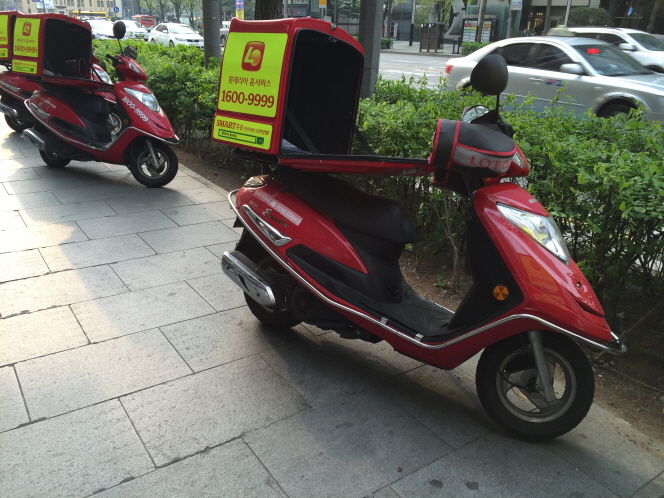 SEOUL, May 20 (Korea Bizwire) – Fast food chains are expanding rapidly, boosted by delivery and kiosk services.
Lotteria Co., a South Korean fast food franchise, revealed that 27.9 percent of total sales this year came from delivery services, which means that one out of four customers ordered Lotteria hamburgers through delivery.
South Korean hamburger chain Mom's Touch is currently developing a delivery app which will be introduced this year.
KFC Korea Co., on the other hand, installed 'kiosks', or unmanned ordering devices, in all stores in South Korea, except for mini-stores at ski resorts and baseball stadiums, only one year after the company introduced its first kiosk in 2017, which was the first of its kind among fast food franchises in Korea.
Image Credit: Yonhap / photonews@koreabizwire.com