DAEJEON, June 19 (Korea Bizwire) — The state-run Korea Rail Network Authority (KRNA) will take measures to prevent wild birds from colliding with transparent sound barriers set up around railroad tracks to block railway noise.
Wild birds often fly into these walls, which are too transparent and reflective for them to notice.
The KRNA plans to attach strips of tape 5 centimeters in width and 10 centimeters in length on the transparent noise barriers that line 73 kilometers of railway, as suggested by the Ministry of Environment and the National Institute of Ecology.
"The walls will be improved to prevent wild birds from collision," said Kim Sang-kyun, chairman of the KRNA.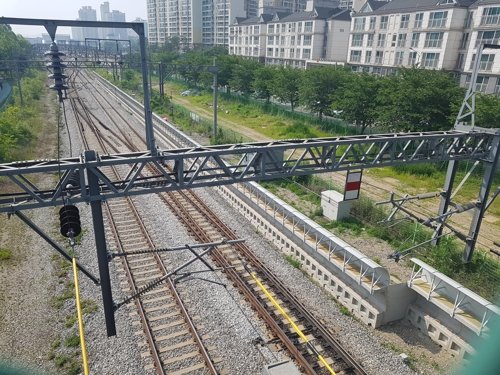 Image Credit: Korea Rail Network Authority / photonews@koreabizwire.com