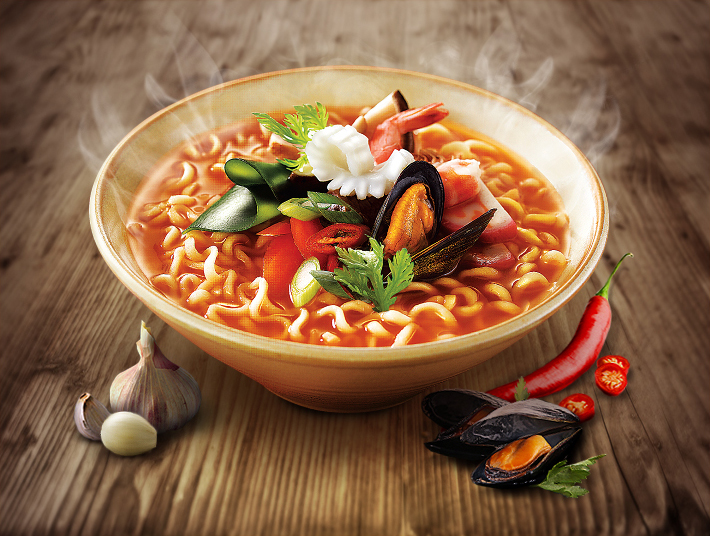 SEOUL, Nov. 27 (Korea Bizwire) — Sales of Neoguri instant noodles, which gained international fame thanks to Bong Joon-ho's Oscar-winning movie "Parasite," surged to hit the 100 billion won (US$90 million) milestone in the first 10 months of the year, announced Nongshim Co. on Thursday.
Nongshim attributes the popularity of the noodles to the global craze for "Chapaguri" (a mixture of Chapaghetti and Neoguri noodles) or "Ram-don" — as translated on the movie screen — and soaring demand for instant noodles amid the global pandemic.
Given that annual sales of Neoguri average around 100 billion won, the fact that this sales figure was attained in only the first ten months of the year in 2020 is impressive, according to Nongshim.
Neoguri, released in 1982, features chewy thick noodles, seafood flavored broth and its signature large chunks of kelp.
The company said that the popularity of Neoguri has boosted demand for seaweed, and that the total volume of domestic kelp produced will easily exceed 500 tons this year.
Image Credit: Nongshim / CJ Freshway / Yonhap / photonews@koreabizwire.com