New York, Aug. 3 (Korea Bizwire) – Samsung Electronics unveiled its latest flagship phablet, the Galaxy Note 7, on Tuesday in New York. 
The new Galaxy Note comes in four colors (Coral Blue, Gold, Silver, and Black) and features a 5.7-inch display, 3,500 mAh battery, a USB-C charger port, and a long-anticipated iris scanner for unlocking the phone. 
Other key specifications include 4GB of RAM, 64GB of storage with microSDXC support of up to 2TB, and a waterproof feature with IP68 water resistance rating, which, according to experts, allows the phone to withstand exposure to water at a depth of five feet for 30 minutes. 
The global delivery date for the Galaxy Note 7 is August 19.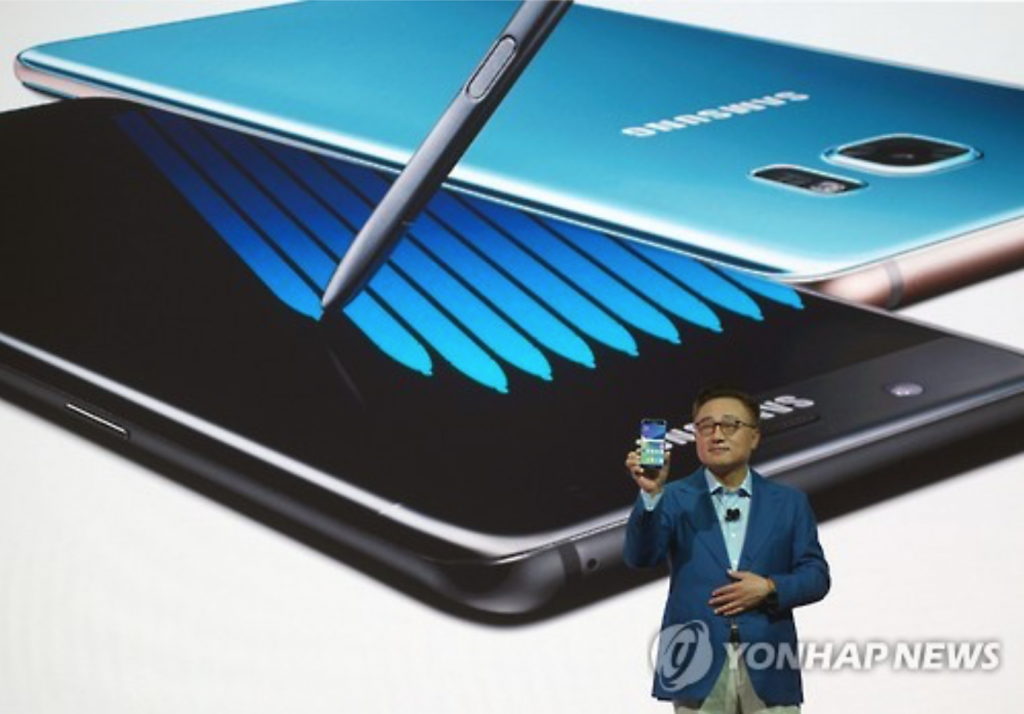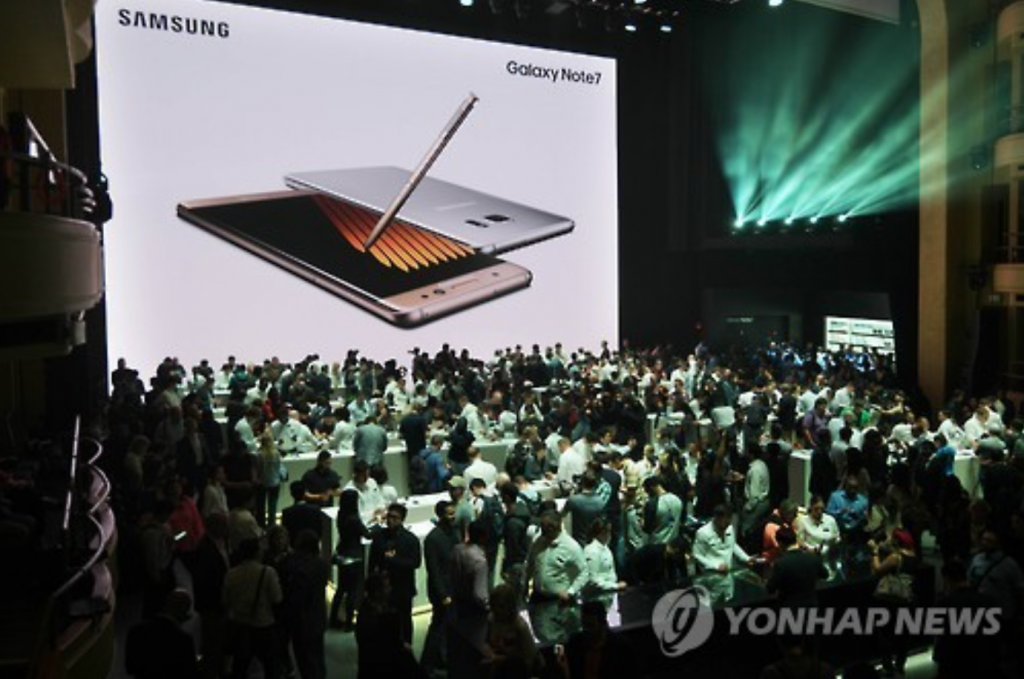 Image Credit: Yonhap / photonews@koreabizwire.com