SEOUL, March 3 (Korea Bizwire) — A growing number of businesses worldwide are focusing their efforts to develop robots with artificial intelligence, giving a boost to related markets.
The global market research agency Strategy Analytics estimated that the market for service robots will expand from US$31 billion last year to $122 billion by 2024.
In quantitative terms, the market is expected to grow by average of 29 percent every year.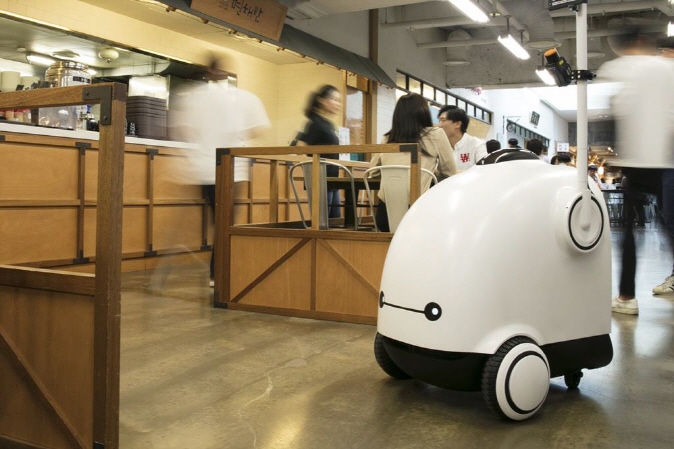 Service robots are largely divided into professional and private use. Professional service robots are mostly represented by distribution, medical, and PR robots.
They accounted for approximately 70 percent ($22 billion) of the entire market last year, with market share expected to expand to 78 percent by 2024. Private service robots include robot vacuum cleaners and gardening robots.
Image Credit: Yonhap / photonews@koreabizwire.com