SEOUL, Jun. 14 (Korea Bizwire) — Seoul's Gangnam District Office said Thursday that it had test-installed a "Smart Green Shelter" with air pollution protection and Internet of Things features at a bus stop in front of COEX exhibition center.
The shelter consists has a plant wall in addition to an air purifier, which is installed in the ceiling. The plant wall is a wall made with leaves and soil.
At the top of the entrance, an ion plasma air curtain is installed to block fine dust.
Inside the bus stop, CCTV cameras, emergency bells, thermal chairs, cooling and heating equipment and wireless charging stations for electronic devices are installed for safety and convenience.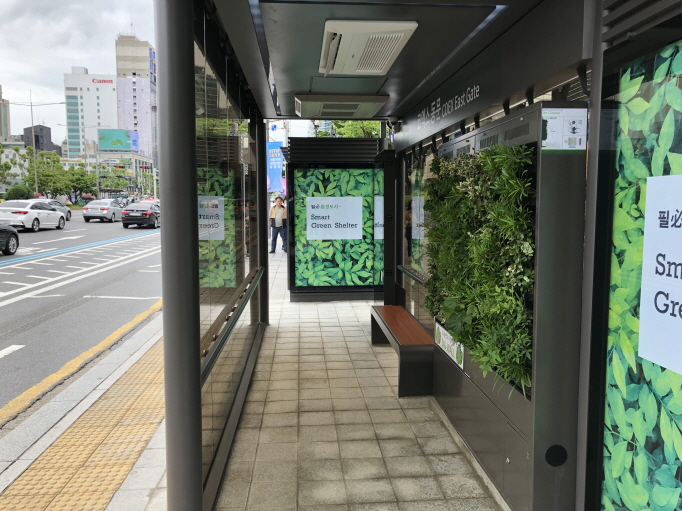 Image Credit: Gangnam District Office / photonews@koreabizwire.com