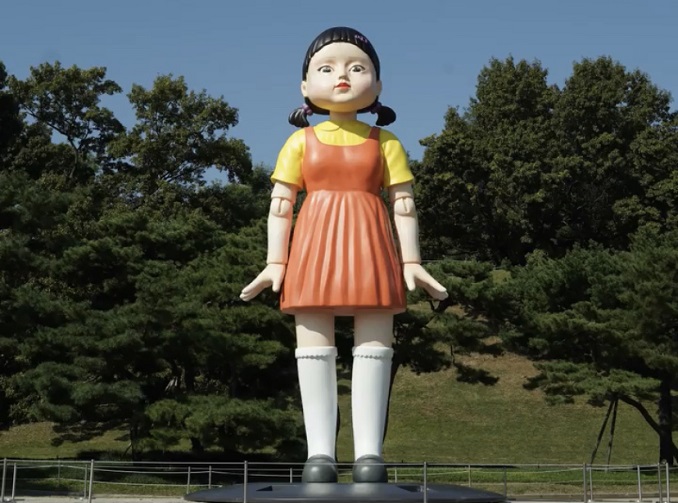 SEOUL, Oct. 27 (Korea Bizwire) — A giant robot doll named Younghee from Netflix's original series "Squid Game" made an appearnance at .the Olympic Park in southeastern Seoul.
Younghee is the tagger robot from the survival drama's first round, 'Red Light, Green Light'.
Netflix Services Korea Ltd., the local unit of Netflix, created a miniature 4-meter-tall statue of Younghee, which will be revealed to the public for the next three months until Jan. 23.
The statue does not turn its face or move its eyes.
Some critics are concerned about setting up a statue of a character that appeared in an R-rated series at a park visited mostly by children and families.
Image Credit: Netflix Services Korea / photonews@koreabizwire.com