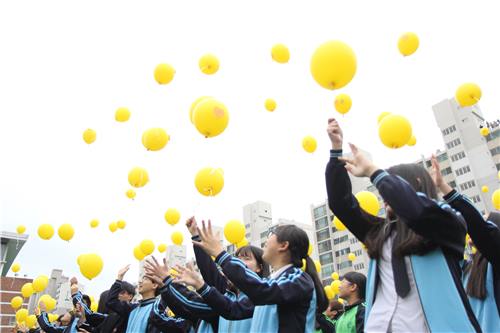 GWANGJU, April 7 (Korea Bizwire) – More than 800 junior high students and police officers conducted a flash mob, sending out a message to prevent school violence.
The flash mob took place at Bia Middle School in Gwangju. Students from the middle school, students training to become police at Nambu University, and police from Gwangsan Police Department participated.
Holding balloons, the participants spelled out the sentence 'I LIKE YOU' in English, and made a Facebook 'thumbs up' shape.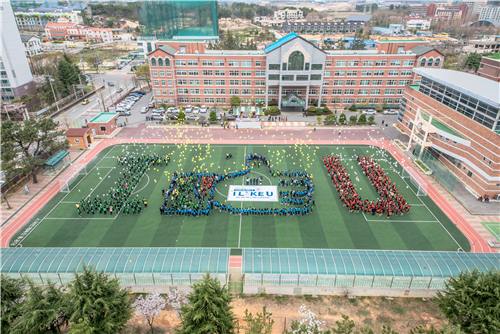 Students wrote their wishes on notes, tied them to balloons and let them float away after the flash mob was over.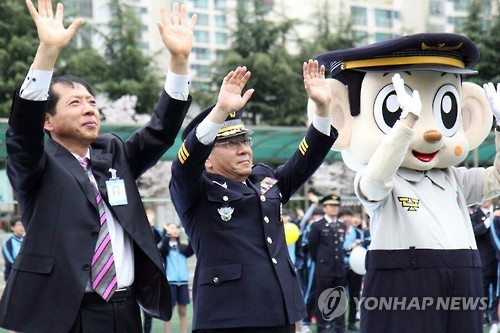 Captain Jang Hyo-sik from the Gwangsan Police Department explained the purpose of the flash mob. "Cooperating to shape out large letters could bring friends closer. We hope to come up with various events that can prevent violence at school, and bridge the gap between the students and police officers."
Image Credit: Yonhap / photonews@koreabizwire.com