SEOUL, Sep. 4 (Korea Bizwire) – The BASF global research and development (R&D) center for electronic materials opens at the Natural Sciences Campus of Sungkyunkwan University in Suwon, Gyeonggi Province, South Korea.
BASF is the world's leading chemical company in Germany, founded in Ludwigshafen located near Heidelberg in 1865. For the first time in the world, the company developed styropol and produced nitrogenous fertilizers in 1913 so that it contributed immensely to relieve a global shortage of food.
Since then, the company has expanded its business to, for example, the field of electronic materials chemical, and as of 2013 BASF is ranked as FORTUNE's Most Admired Chemical Company in the world, recording the sales of 74 billion euros (97.2 billion dollars).
BASF made a commitment to Korea in 1954 and inaugurated BASF Korea in 1998. As of 2013, BASF Korea secures 1,028 employees and marks the total sales of 2.7 trillion wons (approx. 26.5 billion dollars). Since in 2009 BASF announced the investment plan for Asia Pacific regions according to 'the 2020 BASF's Asia Pacific Strategy', it has kept investing over 860 billion dollars in Korea.
The R&D center scheduled to open in 2014 is the first BASF R&D center in Korea that will research innovative solutions to next generation display technologies and electronic materials like OLEDs. It is the first time that a foreign company sets up a R&D center for electronic materials in a leading country in display technologies like Korea.
Park Soo-young, Vice Governor of Gyeonggi Province, said, "The BASF institute in Suwon will make an immense contribution to help Gyeonggi Province stretch itself to become a cluster of next generation display technologies in partnership with Sungkyunkwan University.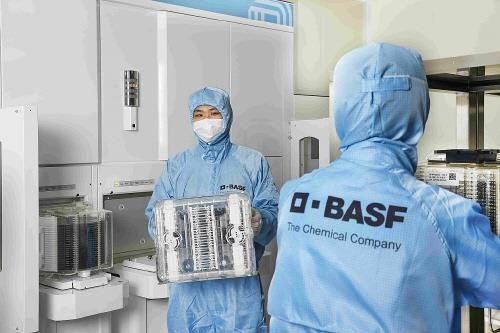 BASF plans to support regional elites, provide internships, and design industrial training programs through this R&D center; at the same time, it will be committed to vitalize the regional economy of Gyeonggi by teaming up with its promising small and medium companies for joint marketing, as well as by investing in domestic companies for their globalization.
The Gyeonggi government expects the global R&D center to generate industrial contributions worth 22o billion wons (approx. 260 million dollars) and highly competitive jobs for 42 people.
By Eugene Yu (eugene@koreabizwire.com)