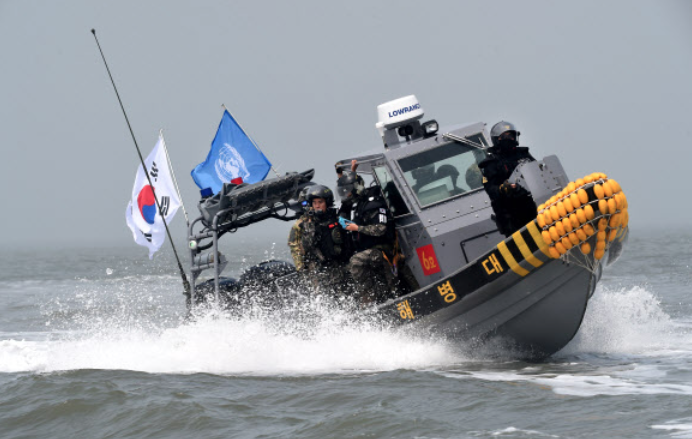 SEOUL, June 10 (Korea Bizwire) – South Korea and the United Nations Command sent in troops Friday to crack down on illegal Chinese fishing boats in neutral waters around the mouth of the Han River between the two Koreas.
About 10 Chinese fishing boats that were operating at that time retreated to the Pyongyang-controlled northern side of the neutral waters as the South Korean team aired warning broadcasts, the official said.
Until 2014, illegal Chinese fishing in the area was scarce, with only two to three incidents being reported each year. According to the Ministry of Defense, however, this number shot up to about 120 in 2015, and in the first five months of this year Chinese fishing boats have already been detected on around 520 occasions.
No Korean or foreign ships are allowed in the area except for those that are officially registered to the military armistice commissions of either South or North Korea.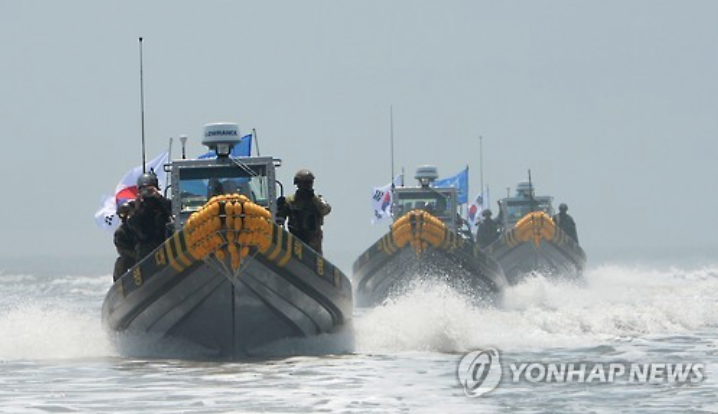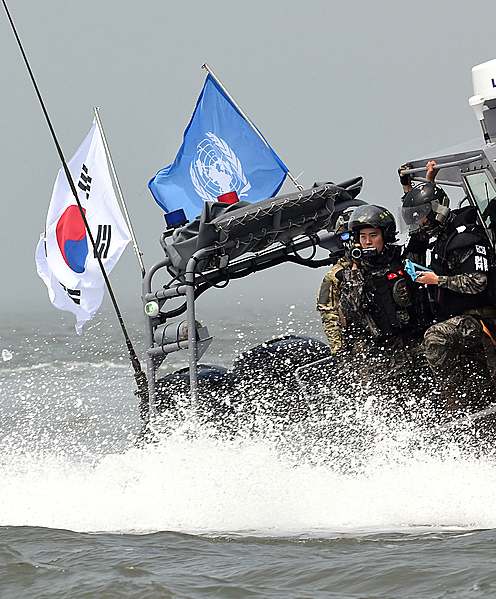 Image Credit: Yonhap, Joint Chiefs of Staff / photonews@koreabizwire.com