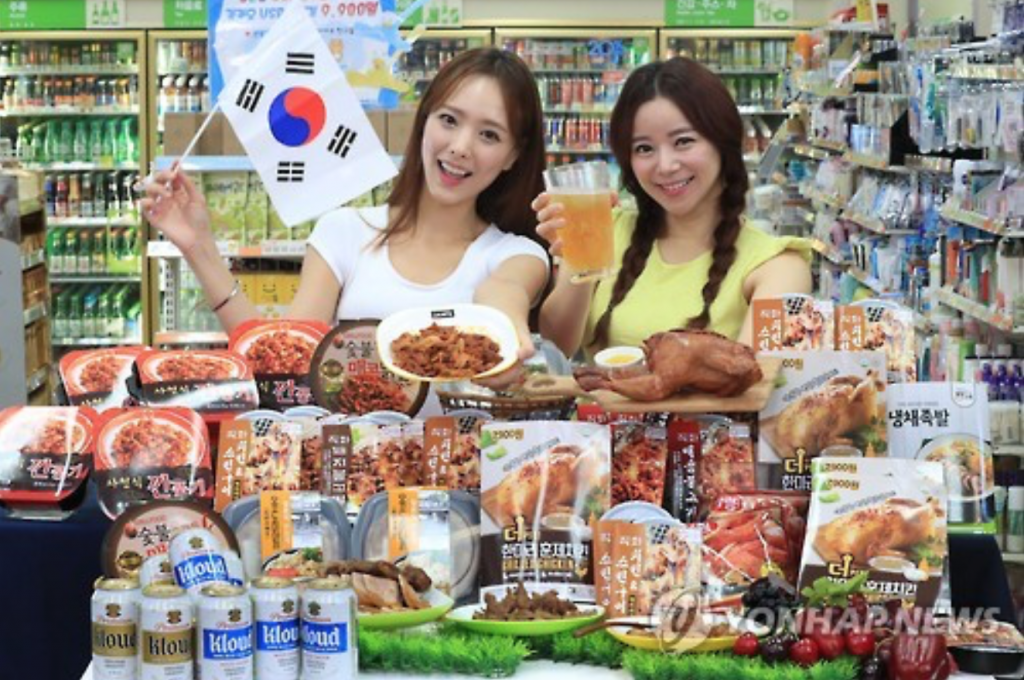 SEOUL, Aug. 17 (Korea Bizwire) – Convenience stores in Korea are continuously evolving. On top of treats, drinks, and basic daily necessities, convenience store franchises also offer wide range of nighttime snacks and frozen food.
7-Eleven is the latest convenience store operator to upgrade its product line, announcing Tuesday that it was launching a private brand called Single Single. The brand is targeting Korea's rapidly increasing number of single-person households, and its offerings include easy-to-prepare dishes, including bulgogi, smoked chicken, chicken feet, and even Japanese okonomiyaki. 
Amid a suffocating heat wave and the popularity of the Rio Summer Olympics, broadcast in Korea at nighttime, convenience store sales have soared this month. 
According to 7-Eleven, sales from August 1 to 14 increased by 10.7 percent compared to the same period last year, while sales between the hours of 10 p.m. and 4 a.m. increased even further, by 17.4 percent.
Image Credit: Yonhap / photonews@koreabizwire.com