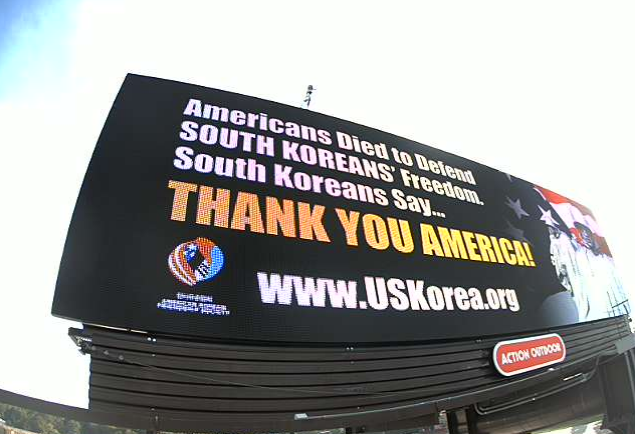 SEOUL, Aug. 4 (Korea Bizwire) — "Americans died to defend South Korean's freedom. South Koreans say, thank you America!" reads a quote from two billboards near the San Diego expressway No. 405 in Los Angeles, California.
Billboards with the same slogan have been erected on roads near Atlanta, Chicago and in New Jersey.
The Korea America Friendship Society (KAFS), a non-profit organization, put up the ads to thank American war heroes and their families in commemoration of the signing of the armistice and Independence Day in South Korea.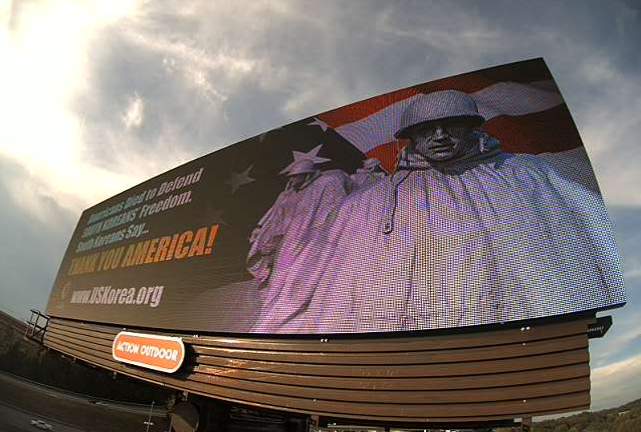 "Our appreciation towards the American war heroes who fought in the Korean war becomes even greater with the passing of time," said Sunny Park, president of the KAFS. "I hope the billboards deliver this message to those who pass by."
Park, a resident of Atlanta, has been putting up billboards to show appreciation toward American war heroes each year since KAFS was established in 1996.
Image Credit: Korea America Friendship Society / photonews@koreabizwire.com