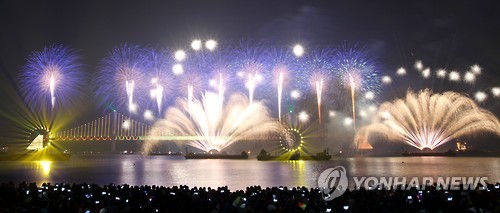 BUSAN, Oct. 26 (Korea Bizwire) – More than 1.3 million people gathered at Gwangalli Beach last weekend to marvel at the pyrotechnics of the Busan Fireworks Festival.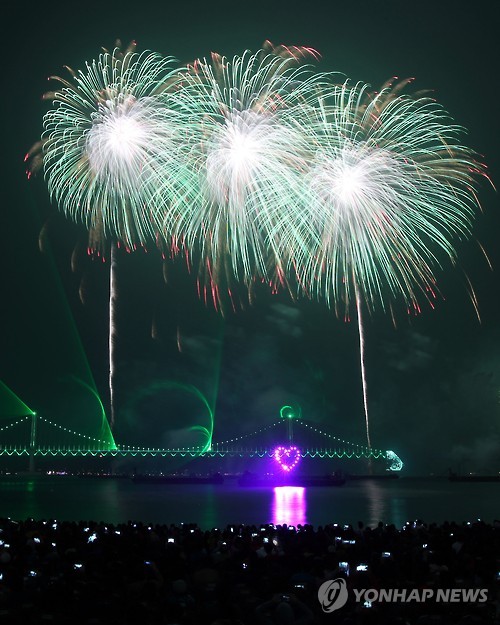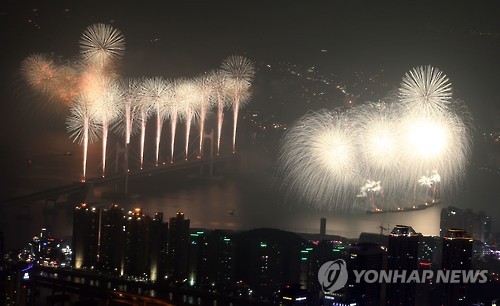 As the official fireworks viewing zones were expanded to Igidae Cliff and Dongbaekseom Island, the visitors were spread out over a larger area than in previous years. While the number of visitors at Gwangalli Beach decreased by 40,000 compared to last year, visitor numbers at Igidae Cliff and Dongbaekseom Island increased by 60,000 and 20,000 respectively.
A total of 22 tons of trash was collected at Gwangalli Beach, which was less than in 2014 (25 tons) and 2013 (30 tons). Busan provided visitors with yellow trash bags, and installed 20 large trash bins at Gwangalli Beach.
Also, considering the characteristics of the festival, Busan's city government, the police, the fire department and all other related organizations helped the visitors return home safely without any reports of negligent accidents occurring.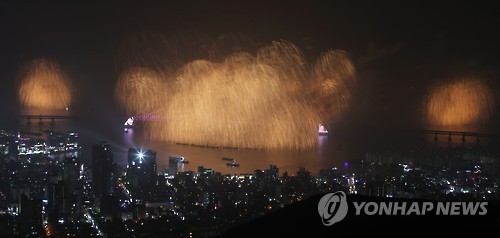 The Busan subway authorities also did their part by increasing train service and managing extra trains and non-stop trains.
Image Credit: Yonhap / photonews@koreabizwire.com