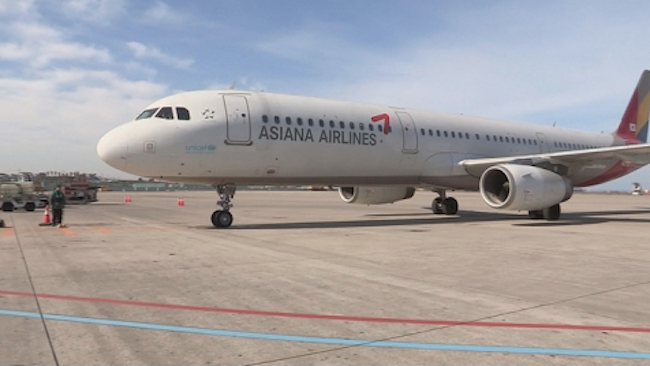 SEOUL, Nov. 30 (Korea Bizwire) — A chartered South Korean passenger carrier will be sent to Indonesia on Thursday to bring home hundreds of South Koreans stranded after a volcanic eruption in Bali shut down nearby airports, the foreign ministry said.
The Asiana Airlines flight will depart for Juanda International Airport near Indonesia's Surabaya in the afternoon to pick up 276 South Koreans there. The government earlier transported the travelers from Bali after airports on and around the popular resort island were closed due to Mount Agung erupting.
The plane is scheduled to land back at South Korea's Incheon International Airport early Friday morning, according to the Ministry of Foreign Affairs.
The flight was arranged as part of the foreign ministry's previous agreement with Asiana Airlines to evacuate South Korean nationals during overseas crises.
(Yonhap)