SEOUL, May 16 (Korea Bizwire) – Korea is still at war, technically. And while it is highly unlikely that the 60-year armistice between the North and South will be violated any time soon, it's better to be safe than sorry.
Korea holds nationwide civil defense drills eight times every year, each lasting about 20 minutes. The drills begin with a siren, at which point all traffic must come to a halt, and pedestrians are advised to evacuate to the nearest shelter. 
The 401st civil defense drill took place today at 14:00.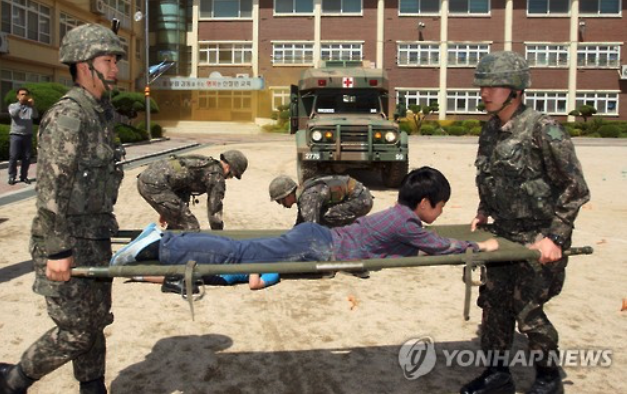 Image Credit: Yonhap / photonews@koreabizwire.com