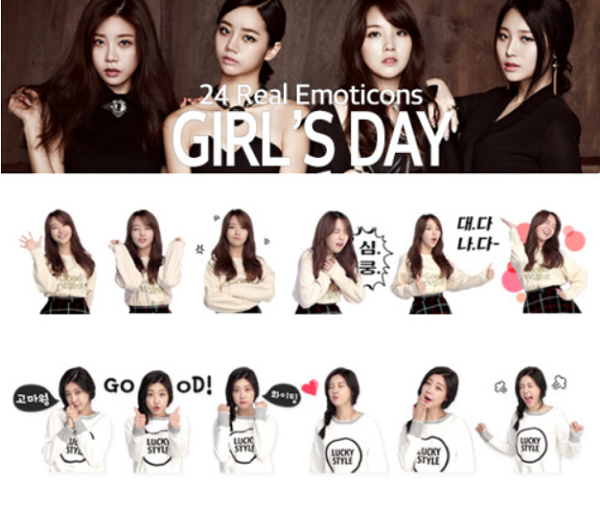 SEOUL, Nov. 14 (Korea Bizwire) – Daum Kakao said it will feature a "real-con," the short 2-second emoticon that allows KakaoTalk users to express their state of emotion in a more fun way. The real-con makes use of images of Girl's Day, a four-member Korean girl band, which makes the user feel like he is talking to the Girl's Day members on the mobile messenger.
The video emoticons will come in 24 varieties, including "Hello!" and "Oh my!" by uttered Minah, "Salute!" and "Dang!" by Hyeri, "Thank you!" and "Kiss me!" by Sojin, and "Sob sob" and "Huh!!!" by Yura.
Daum Kakao has so far made available "ani-cons" (animating emoticons) and "sound-cons" (emoticons that speak). The latest real-con is intended to help KakaoTalk users have more enjoyable experience with the mobile messenger service.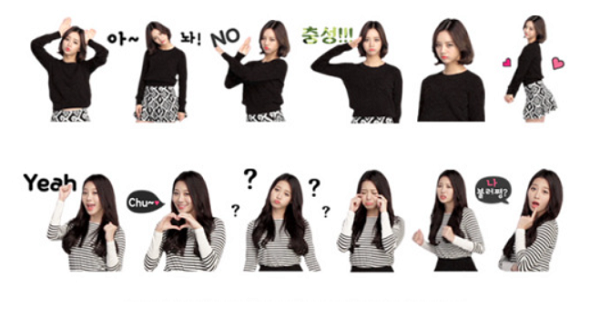 Image Credit: Daum Kakao / photonews@koreabizwire.com