SEOUL, July 13 (Korea Bizwire) – Earthquake! 
Kindergarten children visited the Seongdong Life Safety Learning Center in Seoul on Wednesday morning, to raise awareness of natural disasters and to train for earthquake evacuation.
Following a 5.0-magnitude underwater earthquake that was observed some 52km off the coast of Ulsan on July 5, there has been an upsurge of public insistence on the establishment of safety measures against stronger potential earthquakes that could strike the peninsula in the future.
A recent study revealed that approximately 75 percent of civilian buildings in Korea are vulnerable to earthquakes, with inadequate structural mitigation measures. 
Since 1978, Korea has observed an annual average of nine earthquakes measuring 3.0 and above.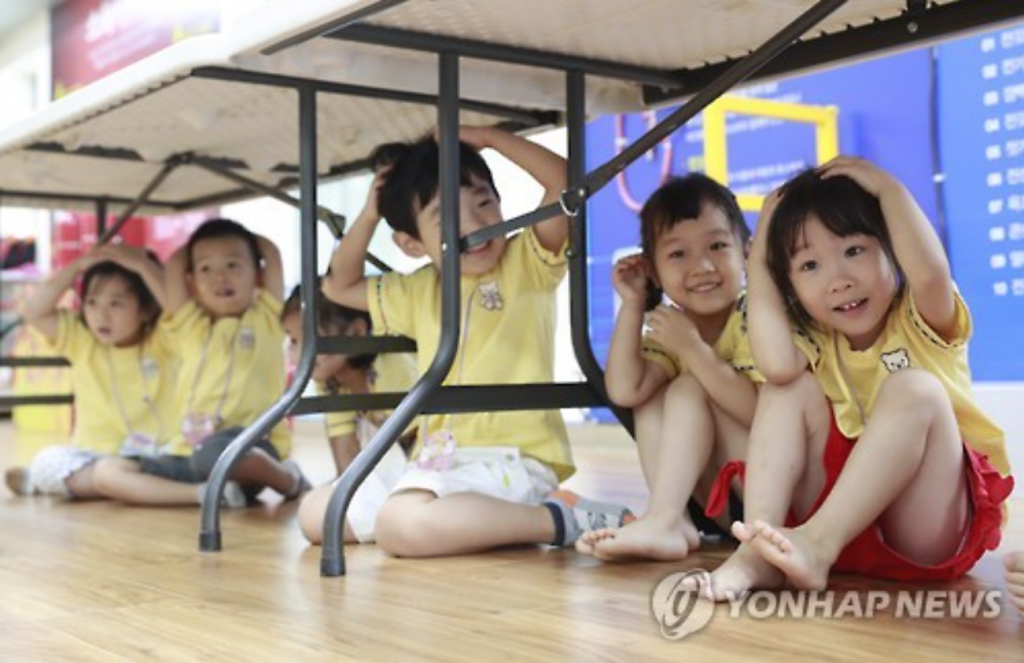 Image Credit: Yonhap / photonews@koreabizwire.com