SEOUL, May 28 (Korea Bizwire) — Food producers are opening restaurants specializing in salad and vegetable dishes or introducing various salad products tailored to meet different tastes as they prepare for the incoming 'well-being' wave.
South Korea's food and beverage giant SPC Group opened its fourth location of Pig in the Garden, a salad brand store, in Seoul's Starfield COEX Mall on May 20.
Pig in the Garden has been seeing 20 to 30 percent annual growth ever since it first opened in Yeouido in 2017, SPC said.
Tous Les Jours introduced new high-protein, low-calorie salad dishes that come in three different varieties, including salad with beef and devil's tongue noodles for customers on a diet.
The bakery franchise currently offers 25 different kinds of salad, which have seen a 30 percent increase in sales over last year, the company explained.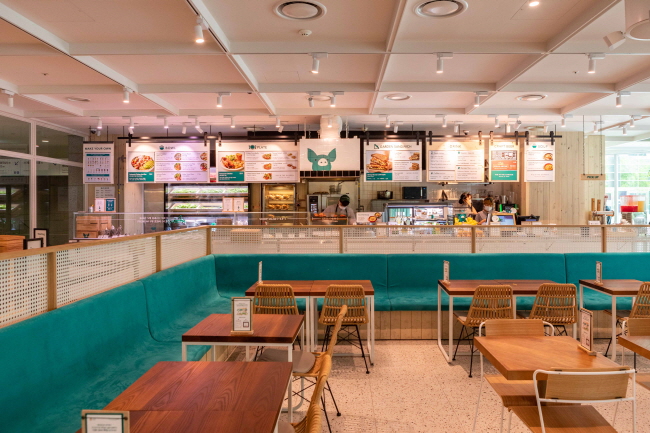 Some businesses have stepped out to deliver salads to customers' doorsteps.
Korea Yakult Co. released four different kinds of EatsOn Green Kits, a line-up of premium salads, in March. Now, the company has eight different kinds of salad products.
The salads are available for home delivery through 'Fresh Manager,' the company's Yakult(Japanese yogurt drink) delivery personnel.
Image Credit: SPC Group / Korea Yakult Co. / photonews@koreabizwire.com