SEOUL, Oct. 10 (Korea Bizwire) — The Rural Development Administration (RDA) said Tuesday it plans to expand its "Green School Project" to 20 schools next year, an initiative that has students decorating and cultivating their own garden in their classroom.
The goal of the project is to help students cooperate with experts by creating vertical gardens that also function as natural air purifiers.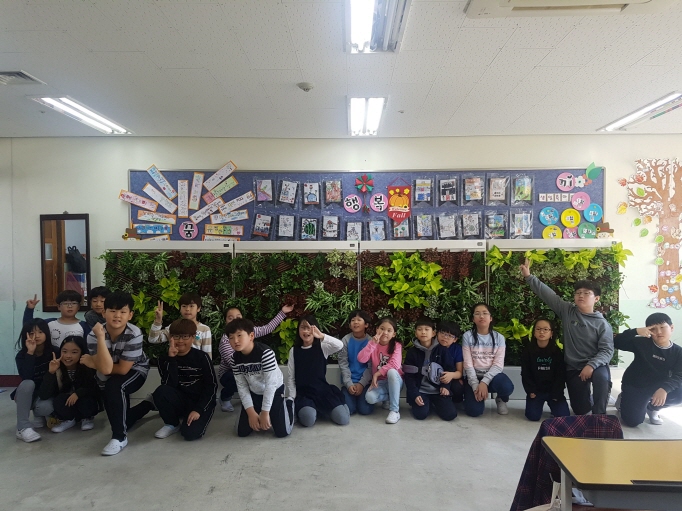 The RDA launched the project at four schools last year, and is operating at eight elementary schools nationwide, including Seoul, this year.
According to a survey of 73 students at an elementary school that was piloting the vertical garden project, 7 out of 10 said they felt "healthy and better."
Image Credit: Rural Development Administration / photonews@koreabizwire.com