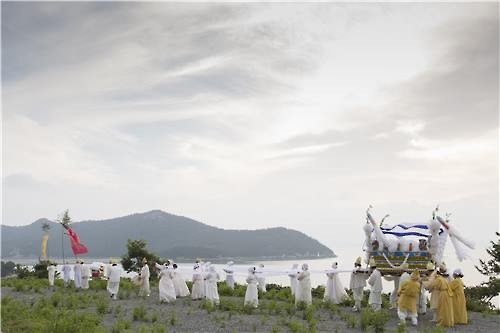 SEOUL, March 10 (Korea Bizwire) – 'Jindo sitgimgut', a shamanist ritual for cleansing dead person's soul that originated on Jindo Island, will be staged at the Imagination Festival in France.
Art Council Korea announced that Jindo's funeral rites were selected for the official program of France's Imagination Festival. The ceremonies will be staged at the Comedie-Francaise, the national theater in Paris, and the national theater of Budapest, Hungary.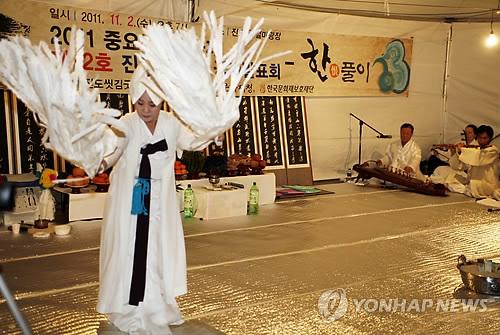 The Imagination Festival, which was first held in 1997, is an event that introduces intangible cultural heritage of foreign countries. The performance in Budapest is already sold out, reflecting the interest of locals.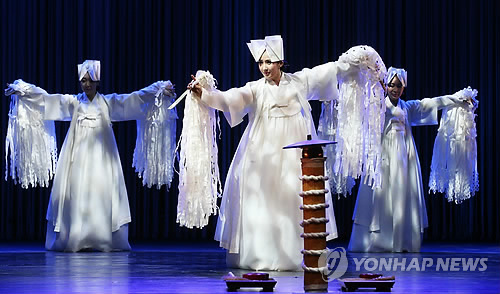 Seven rituals will be staged, including 'sitgimgut', to cleanse the soul of the deceased, 'dasiregi', a play performed in front of the coffin, 'manga', the song sung by the men carrying the coffin, 'japga', the song of Jindo, and 'buknori', the traditional percussion music of Jindo.
Nearly thirty masters of the craft will stage the rituals.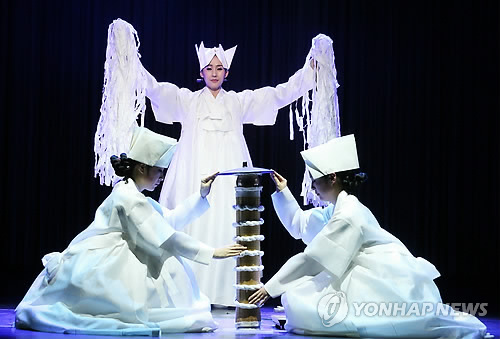 Before taking off to Europe, the pieces will be presented to the Korean public at the Daehangno Arts Theater on March 25 and 26.
Image Credit: Yonhap / photonews@koreabizwire.com