SEOUL, May 19 (Korea Bizwire) – 'Mirror, mirror on the wall. Who's the most beautiful of them all?'
LeeKaJa Hairbis, a Korean hair salon franchise, presented 'smart mirrors' from Samsung Display at its newly-opened branch in Jamsil. 
Customers no longer have to flip through stylebooks, search rigorously for the perfect colors, and wonder about prices. The mirror shows them all. 
The mirror also displays videos at the bottom of the screen to entertain weary customers.
The displays are expected to be upgraded with more features, such as smartphone mirroring and IPTV services in the near future.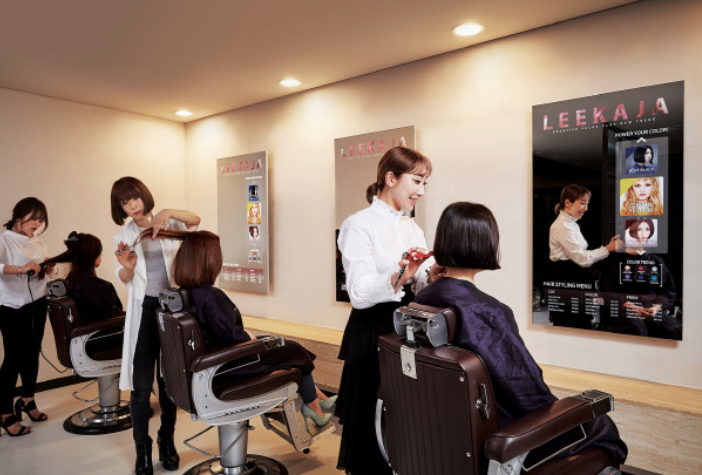 Image Credit: Samsung Electronics / photonews@koreabizwire.com