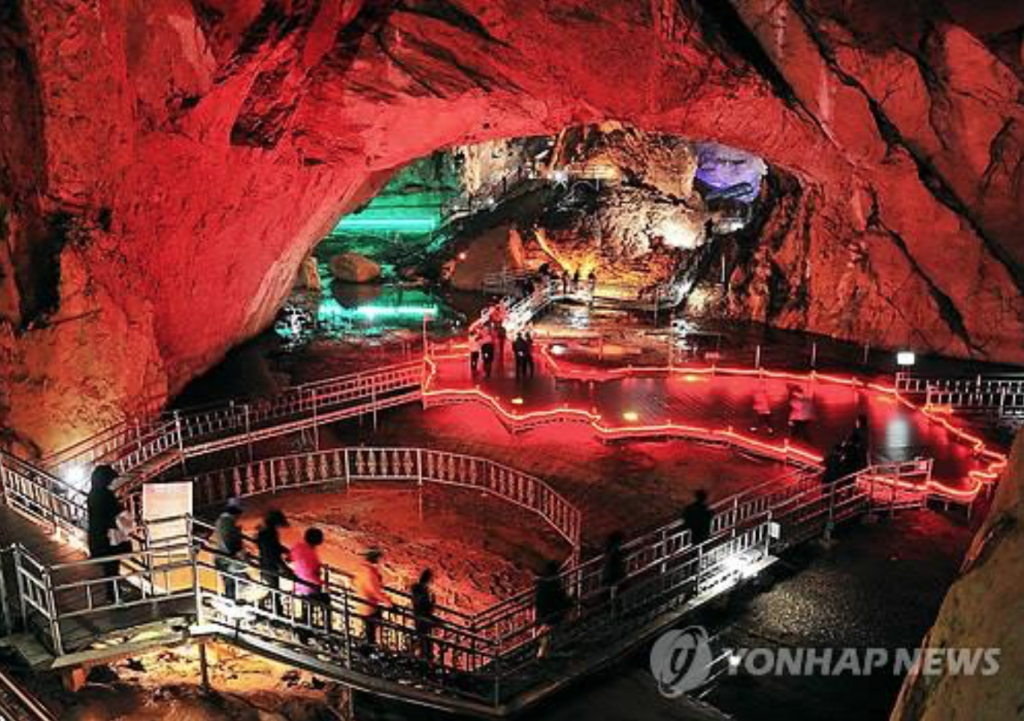 SAMCHEOK, South Korea, Aug. 3 (Korea Bizwire) – How does a summer retreat at a cooling cave sound? Korea's largest limestone cave, Hwanseon Cave, needs no air conditioning. Its temperature remains between 12 and 24 degrees Celsius all summer. 
Located in Samcheok, some 290km east of the capital, the cave first opened to the public in 1997, and has since been one of the most popular summer destinations for tourists and vacationers. It is 6.5 kilometers long and up to 30 meters tall, and has been recognized for its impressive stalagmites and stalactites.

Visitors can pay to take a monorail that operates from the ticket office to the cave's entrance, which would otherwise require a 40-minute uphill hike. 
Tickets are 4,500 won for adults and 2,000 won for children.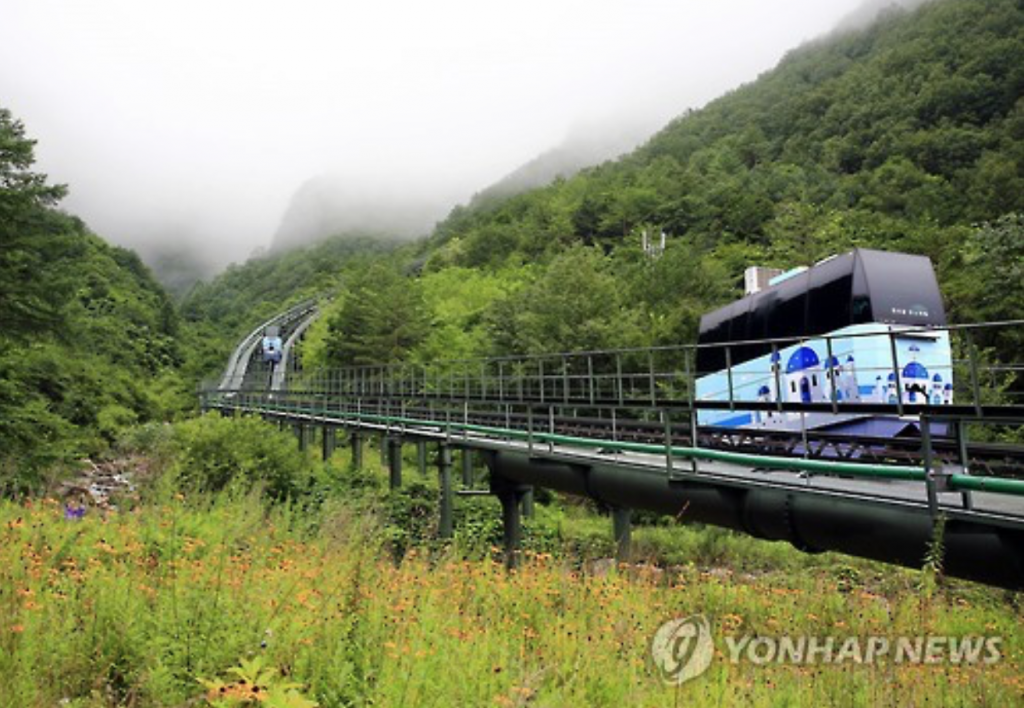 Image Credit: Yonhap / photonews@koreabizwire.com