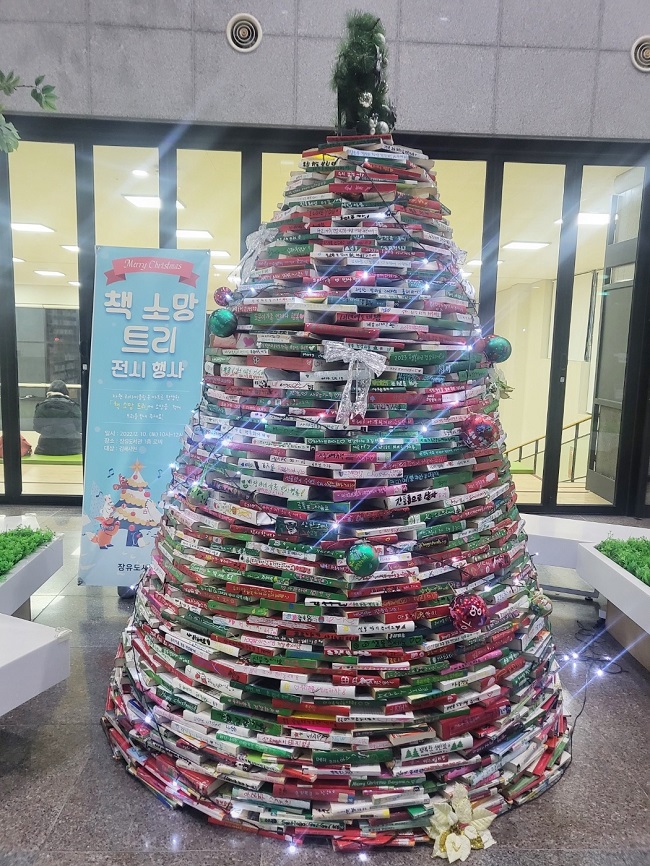 GIMHAE, Dec. 26 (Korea Bizwire) — A Christmas tree made of books greeted visitors at Jangyu Library in the southeastern city of Gimhae, South Gyeongsang Province on Friday.
Library staff stacked up discarded books to create a Christmas tree.
Around 10,000 of the 188,000 books owned by the library were to be scrapped this year.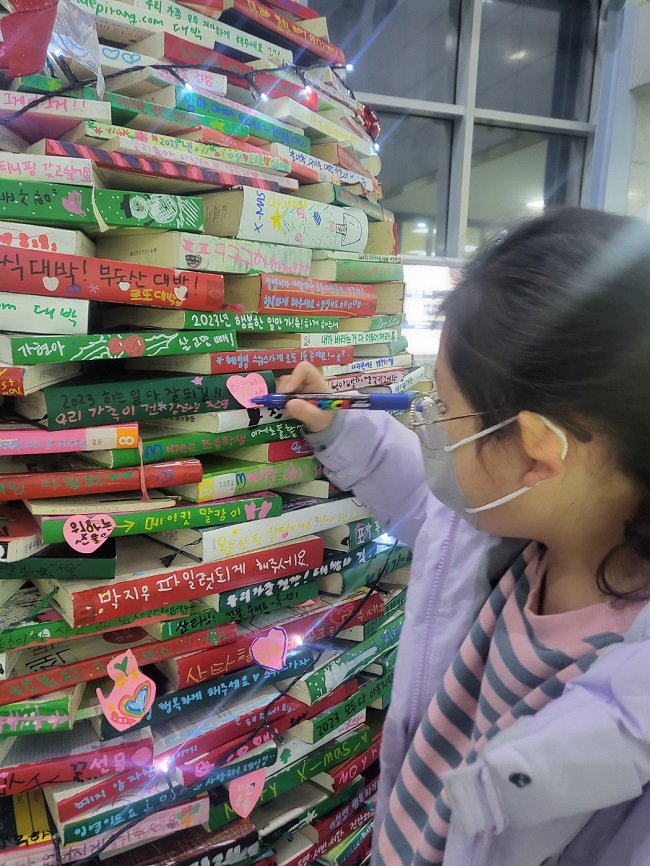 With the help of citizens that have studied art, library employees stacked up 2,000 scrapped books to create a Christmas tree that is 2 meters tall.
The book covers were painted in red, green and white to celebrate Christmas.
Image Credit: Gimhae City Office / photonews@koreabizwire.com