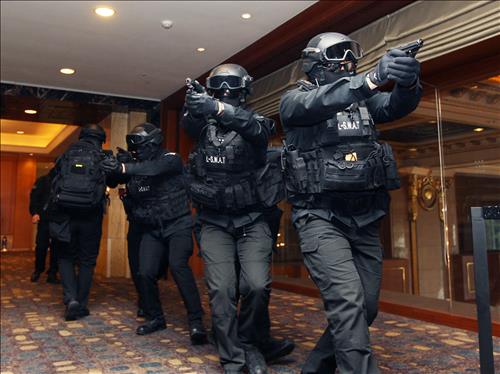 SEOUL, Jan. 21 (Korea Bizwire) – Officials from Lotte Hotel, Lotte Department Store and Lotte Duty Free announced that they executed a special anti-terrorism drill in collaboration with the Namdaemun Police Station and Joongbu Fire Department.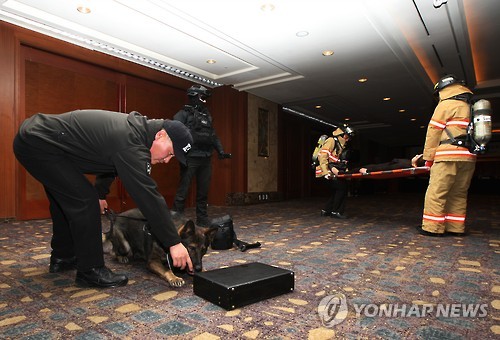 The drill took place on the second floor of Lotte Hotel in Seoul. The drill was executed as a preliminary response, with personnel searching for explosives, guiding customers to safety, and putting out a fire.
Lotte Tower's L-SWAT team consisting of seven special agents and special dogs trained to search for explosives participated in the drill.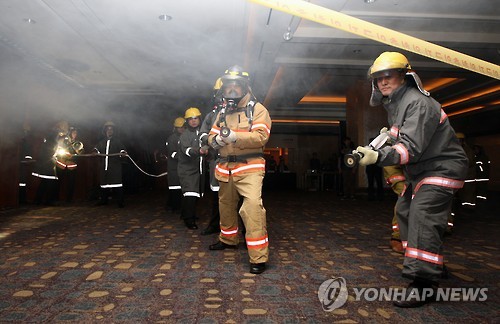 Song Yong-deok, the head of Lotte Hotel, commented that the hotel plans to continue the drills in light of the recent increase in the number of acts of terror around the world.
Image Credit: Yonhap / photonews@koreabizwire.com