CHEONGJU, May 23 (Korea Bizwire) – In an era of rapidly advancing technology, a book can feel like a relic of the past.
In an effort to contradict this modern-day perception, the Korea National University of Education organized a special book-reading event.
During this overnight proceeding, students spent 12 hours in tents installed inside the student library reading books. To brighten up what might have felt like a mundane activity, various book-related programs and quizzes also took place.
"We plan to expand this event to something that both students and local residents can freely participate in," said a university official.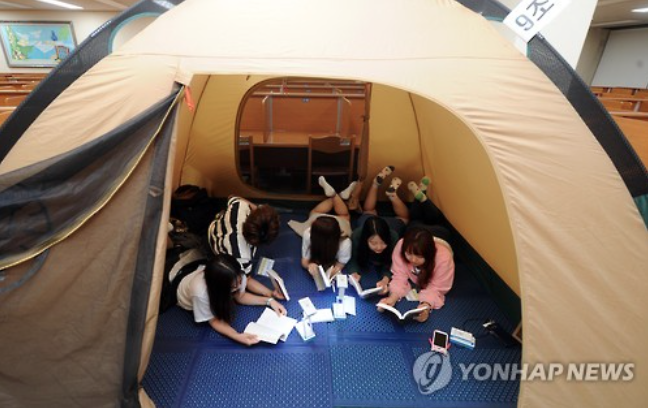 Image Credit: Yonhap / photonews@koreabizwire.com