SEOUL, Aug. 26 (Korea Bizwire) – MBC has announced that it will produce an action drama based on virtual reality (VR), and reveal it on September 5.
The drama 'Shine or go Crazy VR' is an offshoot of 'Shine or go Crazy', which was aired early this year, starring Jang Hyuk and Oh Yeon-seo. The story will be the same, but the program was shot in a way that will make viewers feel like they are actually in the drama.
The drama will be five minutes long, and will be revealed at 'MBC World VR Experience' on the first floor of the Sangam MBC building. The teaser was released on August 25 on the MBC VR application and Youtube VR.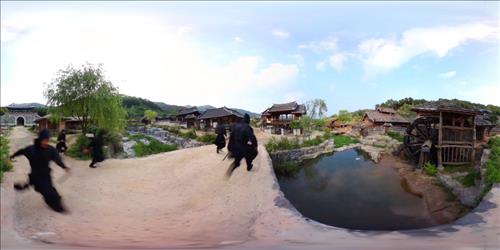 MBC succeeded in shooting the content in extreme close-ups which was thought of as a technical barrier to VR content. This made the drama more lifelike. Also, through various VR camera effects, the visuals are extravagant so that viewers can be absorbed into the contents.
Officials at MBC commented on the significance of the project. "This is the first VR action drama in the world. It is the fruit of our efforts that were made to use high-end cutting-edge technology in the production of content."
By Francine Jung (francine.jung@kobizmedia.co.kr)