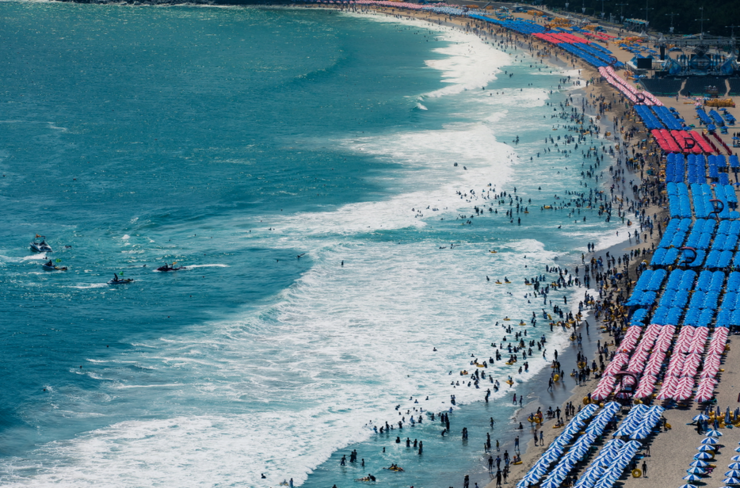 SEJONG, July 2 (Korea Bizwire) – The Ministry of Oceans and Fisheries (MOF) announced on Wednesday it will offer information on rip currents via its proprietary application 'Anjeonhae' (meaning safe sea in Korean) so that it may help ease beachgoers' anxiety during the summer season.
Also known as rip tides, rip currents are one of the biggest beach hazards and occur at many beaches in South Korea. Rip currents are powerful currents of water that form along the beach and move away from the shore at a faster clip, sometimes powerful enough to pull even seasoned swimmers out to the deep sea in the blink of an eye.
According to government statistics, the number of people who have been rescued has reached 963 since 2013. But the government's efforts to offer more detailed information regarding rip currents helped reduce the number of people rescued from rip currents, with 546 people rescued in 2013, 71 people in 2017 and just one person in 2018.
Currently seven beaches across the nation have real-time monitoring sites including Haeundae Beach in Busan, Daecheon Beach in South Chungcheong Province and Jungmun Beach on Jeju island.
Image credit: Yonhap/ Pikist / Wikimedia Commons / photonews@koreabizwire.com