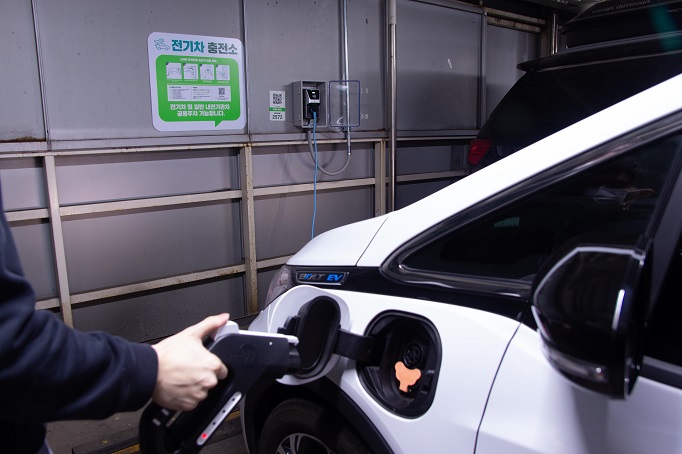 SEOUL, Feb. 26 (Korea Bizwire) — Starting from next year, new apartment developers in South Korea will be required to offer residents electric vehicle (EV) charging stations at 5 percent of the parking spaces in the complex.
On Thursday, the government announced plans to set up more EV charging stations at homes and workplaces, taking a phase-by-phase measure to raise the mandatory proportion of charging stations.
The new plan will apply to large-sized malls, department stores, buildings owned by conglomerates, and apartments with more than 100 households.
For new buildings, the proportion of EV charging stations will be raised from the current 0.5 percent to 5 percent next year.
Under current guidelines, a parking lot with 1,000 spaces would only be required to offer 5 EV charging stations, a figure that we rise to 50 under the new law.
The government plans to gradually raise the proportion to 2 percent for older buildings, starting with public facilities. Privately-owned buildings will also be subject to the 2 percent minimum starting in 2023.
In addition, all outdoor parking lots owned by the state, regional authorities and public buildings will now be required to reserve more than 5 percent of the parking spaces for eco-friendly cars only.
Image Credit: Seongdong District Office / GS Caltex Co. / photonews@koreabizwire.com