SOKCHO, Nov. 27 (Korea Bizwire) — Mountain ranges in Gangwon Province, where this year's first heavy snow warning was issued last Monday, have turned into a land of snow.
Mount Seorak's Daecheong Peak (1,708 meters) has been covered with beautiful shapes of rime ice, declaring the coming of winter.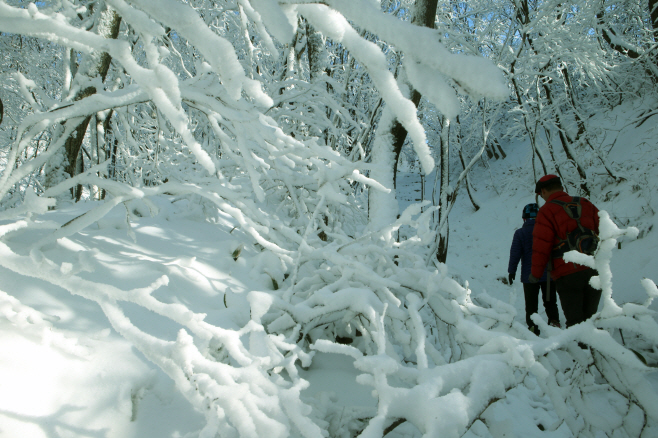 White snowflakes that now cover the highlands from Daecheong Peak to Gongryong Ridge offer visitors a spectacular view in harmony with the clear blue sky.
Visitors also flocked to Hangyeryeong Ridge (1,004 meters) to enjoy the coolness of winter.
Image Credit: Yonhap / Seoraksan National Park / Yangyang County Office / photonews@koreabizwire.com