SEJONG, June 17 (Korea Bizwire) — POSCO Energy Co., a unit of South Korea's top steelmaker POSCO, is set to install solar-panel guardrails at a bridge on the Gyeongin Ara Waterway near Incheon, 40 kilometers west of Seoul, to deter suicide attempts.
The company announced on Monday that it had signed a business agreement to facilitate the environment to reduce suicide risks, including suicide attempts by jumping from the bridge, as well as to promote the development of national renewable energy projects.
The signing ceremony was held at the Incheon City Hall in the presence of Jeong Ki-seop, CEO of POSCO Energy, and Park Nam-chun, Mayor of Incheon Metropolitan City.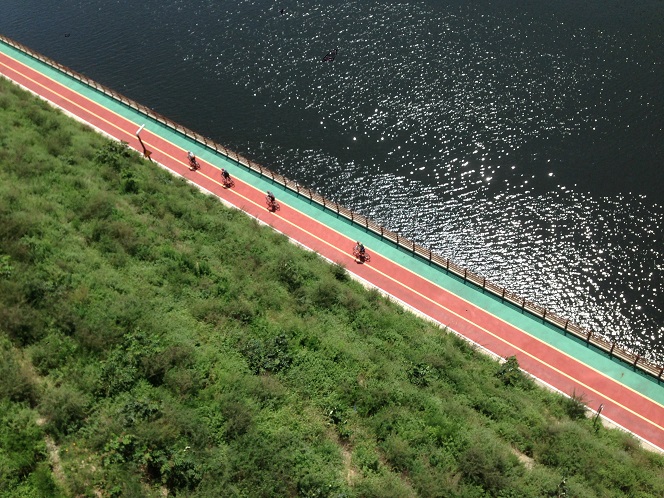 Under terms of the agreement, POSCO Energy will replace the existing 12 meter-long guardrail of the Sicheon Bridge over the waterway with a solar panel safety guardrail with a height of 2.5 meters and a length of 125 meters, aimed at preventing suicide jumps.
The electricity generated through the solar-panel guardrail will be used to offset the bridge's power needs.
Image Credit: Yonhap / Incheon City Office / photonews@koreabizwire.com