GIMHAE, South Korea, Dec. 20 (Korea Bizwire) – A handful of buses operating in the Gimhae area, South Gyeongsang Province, have been festooned with Christmas decor, and 20 bus drivers have donned Santa Claus costumes. 
This special event was held for the first time in 2006 by local bus operators, and has since become a tradition for the holiday season. 
In addition to the decorated interiors, the special transports will also play Christmas carols and offer free sweets to young passengers. According to officials, the 20 select drivers dressed as Santas were among the "Best Drivers" of 2016. 
"It's a difficult time for the country," said Kwon Soon-hyun, 47, who will be operating one of the Christmas buses. "I want to give joy and happiness to passengers, even if it's just a short moment in their everyday lives."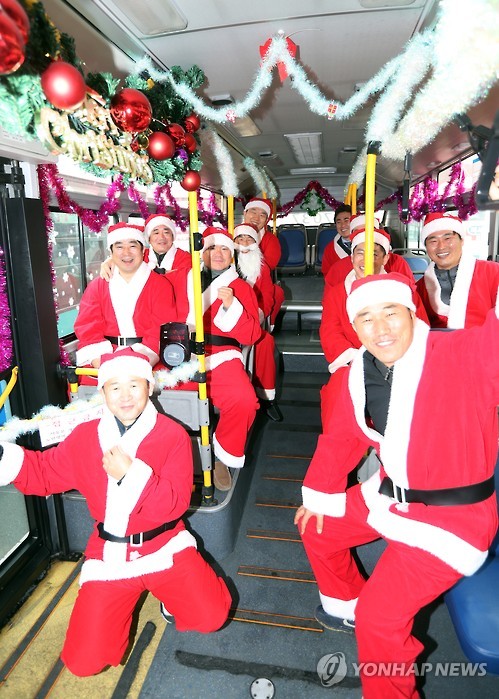 Image Credit: Yonhap / photonews@koreabizwire.com