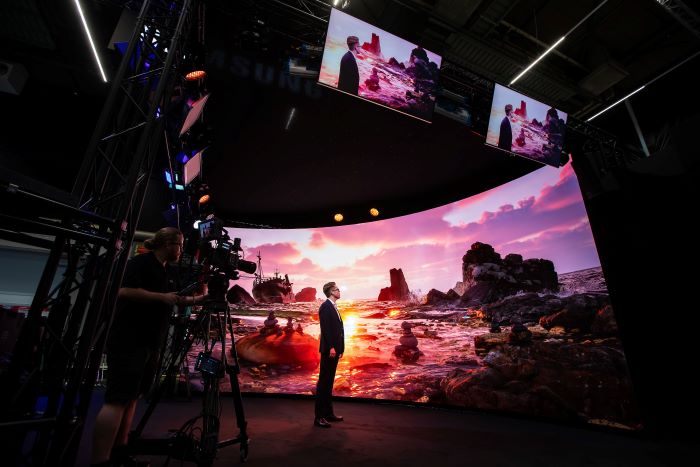 SEOUL, Sept. 16 (Korea Bizwire) – Samsung Electronics is showcasing something called "The Wall for Virtual Production" at the IBC 2023 event in Amsterdam, which is a big broadcast exhibition happening until September 18th.
This "Wall" comes in two versions, one with a pixel-to-pixel distance of 1.68mm (called P1.68) and another at P2.1.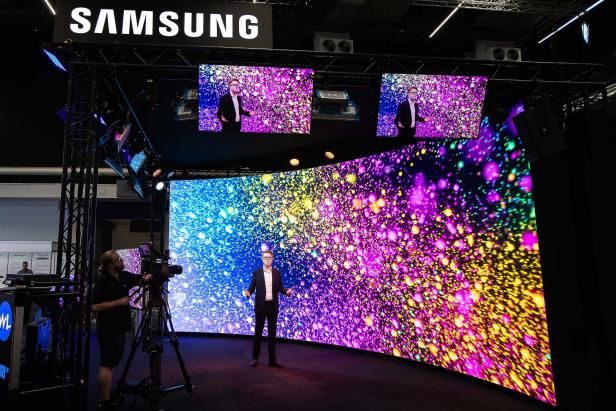 You can set up this wall in different ways, either flat or in a curved shape with a curvature of up to 5,800R, which is like a circle with a radius of 5,800 millimeters. This flexibility allows it to be customized for different studio setups and needs.
They've used some fancy technology on the surface, making it suitable for studios where there might be a lot of dust or other contaminants. You can hang it from the ceiling or stack it like Lego blocks when installing.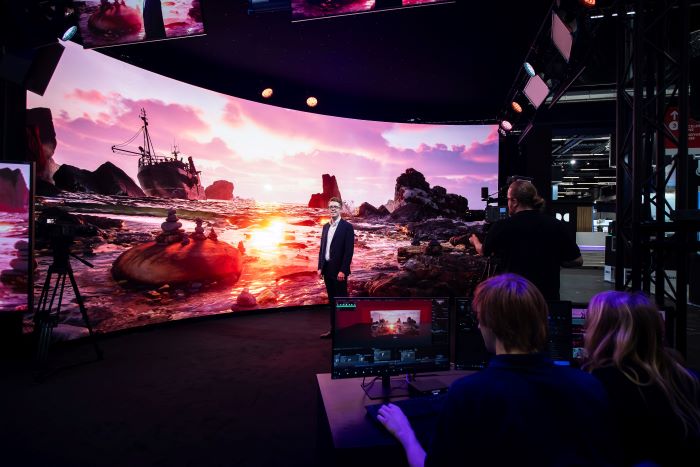 What's cool is that it also has a feature called a "virtual production solution (VPM)" which helps adjust the screen quality and checks for LED failures in real-time when used in a studio.
Image credit: Samsung Electronics / photonews@koreabizwire.com