SEOUL, Dec. 1 (Korea Bizwire) – A public performance was held on Wednesday night outside Seoul City Hall, with lighted words such as "abolish death penalty", "life", and "peace" reflecting off the building and the adjacent green space, Seoul City Hall Plaza. 
The event was arranged by the Catholic Bishops' Conference of Korea, marking the World Day Against the Death Penalty. 
Capital punishment is currently legal in South Korea, and the latest death sentence was handed down to an army sergeant in 2015 (confirmed in 2016 by the supreme court) only disclosed as Lim, for a mass killing spree in 2014 that left five people dead. 
The punishment, however, has not been enforced in more than ten years, with the last execution taking place on December 30, 1997.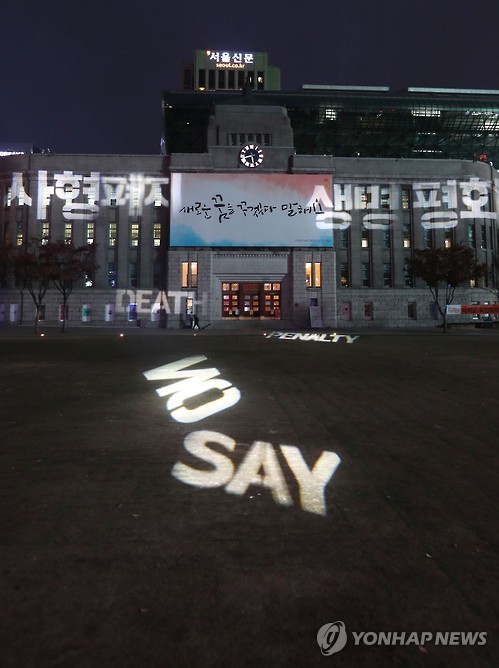 Image Credit: Yonhap / photonews@koreabizwire.com