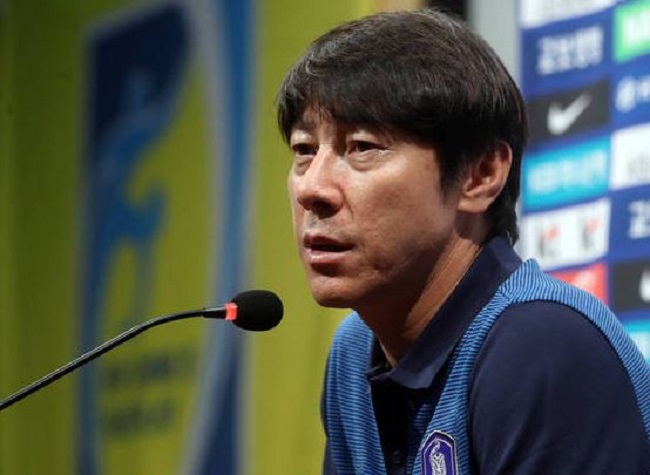 SEOUL, Sept. 1 (Korea Bizwire) – Having squandered a chance to qualify for the World Cup at home, South Korea now face a near must-win situation on the road next week.
South Korea could have clinched their ninth consecutive World Cup berth with a win over Iran on Thursday at Seoul World Cup Stadium. But they settled for a scoreless draw against the 10-man opponents, and their fate will be determined next Tuesday against Uzbekistan in Tashkent. It'll be the final qualifying match for both nations.
In the ongoing final Asian qualifying round for the 2018 FIFA World Cup, South Korea are in second place in Group A with 14 points. Iran have long locked down the top spot with 21 points. With only the top two teams earning automatic spots, Syria have emerged as a surprising threat to South Korea's hopes. The war-torn nation defeated Qatar 3-1 on Thursday to rise to third place with 12 points.
Uzbekistan, which were upset by China 1-0 on Thursday, dropped to fourth. They also have 12 points, but Syria hold the goal difference tiebreak edge, plus-1 to minus-1.
Three teams still have a shot at advancing directly to the World Cup in Russia. And South Korea still control their own destiny. A win over Uzbekistan and they get into the World Cup.
But a draw or a loss will make the picture more complicated.
If South Korea and Uzbekistan end in a draw and Syria somehow defeat Iran in Tehran, then South Korea and Syria will be tied at 15 points. The first tiebreaker is goal difference, and a win will give Syria an edge there. South Korea will fall to playoffs.
It is an unlikely scenario, however, as Iran have won all four matches at the notoriously hostile Azadi Stadium in this round.
The worst case scenario for South Korea will involve their loss and Syria's win. Syria and Uzbekistan then will finish tied at 15 points and will go to tiebreakers, and South Korea will drop to fourth place, out of the playoffs.
If South Korea lose and Syria pick up either a loss or a draw, then South Korea will finish third in the group.
In that case, South Korea will have to play four more matches to reach the World Cup.
Third-place teams from Groups A and B will meet in a home-and-away series in October. The winner will move on to another two-legged playoff against the fourth seed from the final round in the Confederation of North, Central American and Caribbean Association Football (CONCACAF) qualifiers. The winning team from that November showdown will qualify for the 2018 World Cup.
But beating Uzbekistan will make all of that number-crunching moot for South Korea.
(Yonhap)