SUWON, Nov. 25 (Korea Bizwire) – The city of Suwon has just wrapped up construction of a middle and high school for a small village in Siem Reap, a province in Cambodia, announced the city government Thursday.
Dubbed the Phnom Krom Suwon Middle and High School, the project was part of Suwon's three-stage Official Development Assistance program to help the impoverished village. The ODA program is Korea's state initiative to provide various support, including education, welfare, and financial aid, to less developed nations.
"I hope students in Phnom Krom Village will take courage to advance into the wider world from learning at this school," said Suwon Mayor Yeom Tae-yeong, who took part in the dedication ceremony.
The Korean city's government has been providing assistance to the village after signing a sisterhood agreement with Siem Reap in 2004.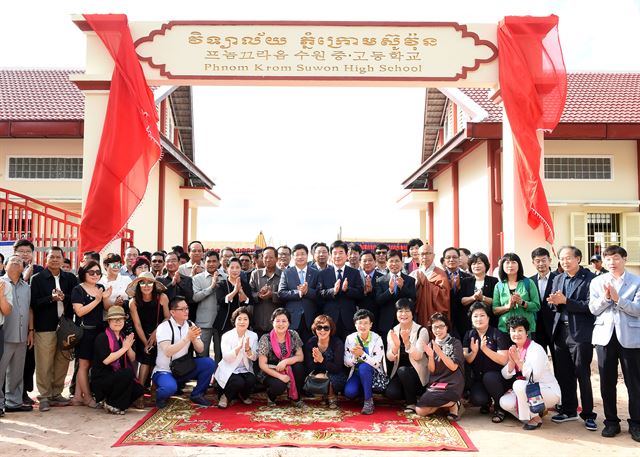 Image Credit: Yonhap, Suwon / photonews@koreabizwire.com