SEOUL, June 16 (Korea Bizwire) — SR Co., the operator of the Super Rapid Train (SRT), has released a 360-degree VR video from inside the train's locomotive.
The video, unveiled at the 2021 Korea Railways & Logistics Fair which kicked off on Wednesday, allows viewers to look around the control room from the conductor's point of view, travelling from Suseo to Mokpo. It is also available on SR's YouTube channel.
SR is Asia's first railway company to produce a VR video of a high-speed train's control room.
SR is also introducing a contactless air touch screen, internet-of-things (IoT)-based smart air quality control system, and real-time shaft bearing monitoring system at the fair.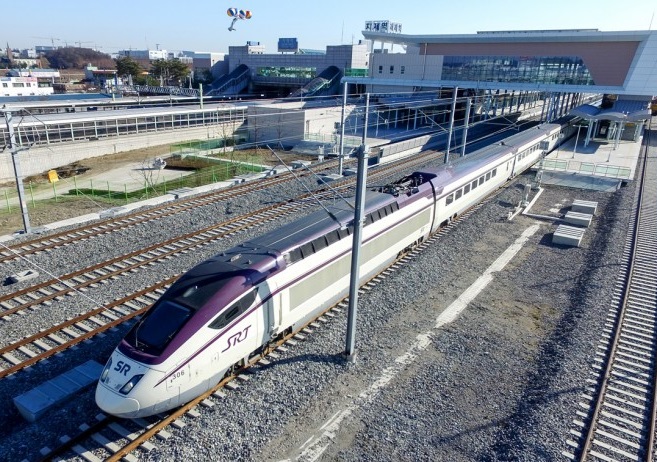 Image Credit: Yonhap / photonews@koreabizwire.com