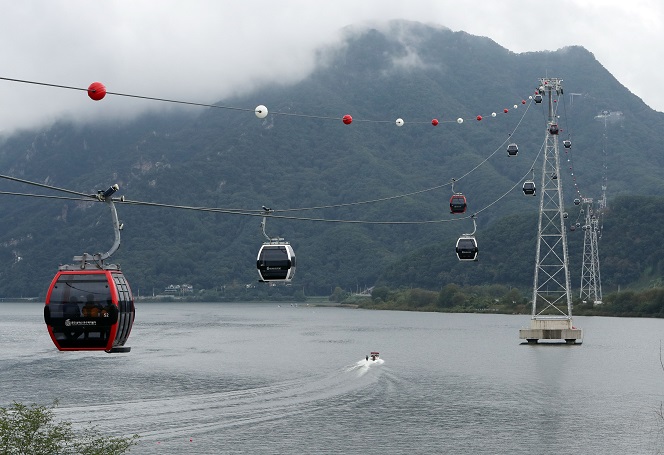 CHUNCHEON, Oct. 11 (Korea Bizwire) — Travelers are flocking to Mount Samak's 'Lake Cable Car' in Chuncheon City, 85 kilometers east of Seoul.
The cable cars travel a distance of 3.6 kilometers over Euiam Lake and the mountain's summit via a cableway set upon seven towers.
There are a total of 66 cabins in operation, 20 of which come with transparent floors to add to the thrilling experience.
The cable cars operate in automated cycles, on South Korea's longest ropeway across a lake.
Some 1,500 visitors had used the cable cars only six hours after it first opened on Friday.
Image Credit: Yonhap / photonews@koreabizwire.com