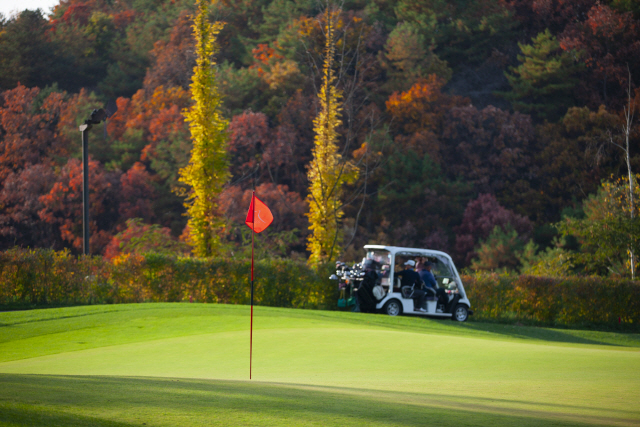 SEOUL, May 28 (Korea Bizwire) — With golf courses in South Korea booming in the pandemic era, patterns in golf booking are changing.
Tee-time booking service platform XGOLF reported that the number of weekday reservations over the last three months exceeded those on weekends, due to a 20 to 30 percent rise in green fees on weekends compared to last year.
Data from XGOLF over the last three months show that reservations on Wednesdays comprised 14.5 percent of all reservations made in March, exceeding Saturdays (13.4 percent) and Sundays (13.5 percent).
In April, Friday reservations accounted for 19.2 percent of the total and Thursdays 17.6 percent, again exceeding reservations on Saturdays (12.2 percent) and Sundays (14.7 percent).
"While green fees on weekends stand between 200,000-300,000 won (US$180-268), green fees on weekdays are around 100,000 won," XGOLF said.
"More people are taking leave to come and play golf, and Wednesday is the most popular day to take off," the company added.
Image Credit: Yonhap / photonews@koreabizwire.com