SEOUL, Aug. 3 (Korea Bizwire) — Amid the scorching summer heat, there are an increasing number of people looking for so-called "opposite-season" apparel like padded and fur coats.
Shinsegae Department Store opened up a premium pop-up store for padded coats that cost more than 1 million won (US$760) each in Hanam branch on July 15. The pop-up store opened more than a month earlier than it did last year.
"Demand for premium padded coats is rising at an earlier time of the year as it gets increasingly difficult to find the right size in late autumn or winter," Shinsegae Department Store said.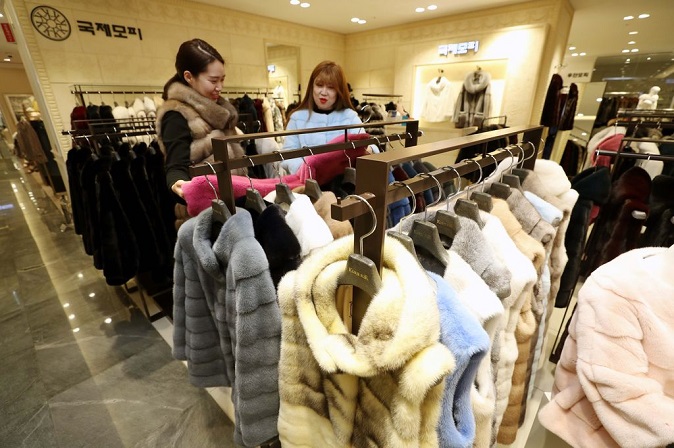 Lotte ON, an online shopping mall under retail giant Lotte Shopping Co., also began its "winter season" event in early June, which was two weeks earlier than last year. Sales of knit sweatshirts, sweaters, cardigans and vests more than doubled in July.
 Lotte Home Shopping Inc. hosted a fur coat sales promotion in June, selling more than 1,000 fur coats in a single hour.
Hyundai Department Store saw a 47.6 percent increase in premium padded coat sales in July compared to last year.
Image Credit: Yonhap / photonews@koreabizwire.com