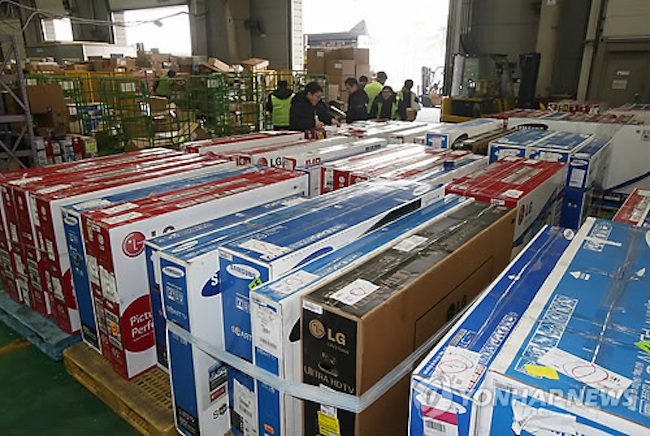 SEOUL, Sept. 28 (Korea Bizwire) – When it comes to overseas direct purchasing (ODC), there is too much coming in and not enough coming out, leaving yearly trade deficits of over 1 trillion won.
According to the Science, ICT, Broadcasting, and Communications Committee of the central government, a report by the Korea Customs Service revealed that trade deficits for ODC have exceeded 1 trillion won in the past four years.
Overseas direct purchasing is a process in which consumers – usually motivated by the exorbitant local prices of imported products – purchase foreign goods directly from online retail platforms and arrange for them to be delivered via package delivery at lower cost.
The trade deficit stems from the imbalance between South Korean consumers purchasing foreign goods and foreign consumers purchasing Korean goods.
From 2013 through 2016, yearly trade deficits were 1.2, 1.8, 1.7 and 1.8 trillion respectively.
2017′s trade deficit may surpass 1.8 trillion won. As of August, the deficit stands at 1.4 trillion won.
Accounting for all purchases from 2013 until August 2017, the total amount purchased by South Korean consumers was 19.9 times that of foreign consumers' purchases of South Korean goods.
The figures may be even higher as the Korea Customs Service's report did not include purchases below 150 US dollars, which are not subject to taxes.
National Assemblywoman and committee member Shin Yong Hyun criticized South Korea's onerous online purchasing procedures as playing a part in the deficit.
"Unlike foreign websites where purchases can be made right away with only a credit card, in our country purchasing channels like ActiveX and security certificates are complicated, which is why access by foreign customers is infrequent," she said.
Shin insisted that the South Korean government create a system that is up to global standards through measures like simplifying the online purchasing system.
Lina Jang (linajang@koreabizwire.com)