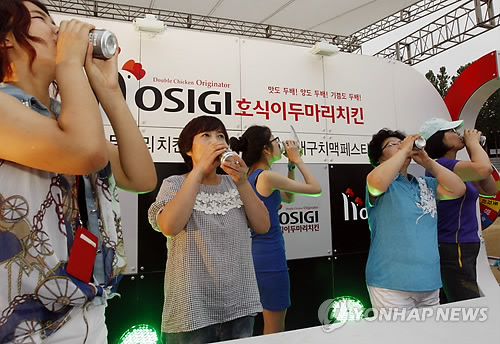 Daegu, July 16 (Korea Bizwire) - The 2015 Daegu Hot Festival, where chicken and beer, music and theater can all be enjoyed on a hot summer's night, will be held from July 17 to July 26.
The Daegu Hot Festival embraces independent events held with a summer theme such as the Daegu Chicken and Beer Festival (July 22-July 26), Daegu Folk Festival (July 17-July 19), Living Arts Festival (July 24-July 26), International Horror Theatre Festival (July 17- July 26) and Daegu Brass Festival (July 20-July 21).
Officials from the metropolitan government say, "The Chicken and Beer festival connects the Pyong-hwa market and Western market, so that more citizens can enjoy the event."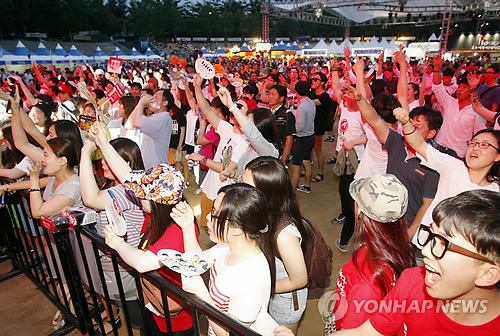 Under the slogan 'Becoming one with Folk Music', and 'Becoming one with the music of Kim Gwang-seok', the Daegu Folk Festival, held for the first time this year, will feature various musical artists.
The Living Arts Festival will exhibit the works of people interested in Living arts, and the International Horror Theatre Festival will stage ten plays from in and out of the country.
More information on the festival is available at the Daegu homepage (www.daegu.go.kr) and the official homepage of the festival (www.dhf.or.kr).
Image Credit: Yonhap / photonews@koreabizwire.com