SEOUL, Jan. 23 (Korea Bizwire) – Rivers froze, and workers hurried to their offices bundled in layers as South Korea recorded its coldest day yet this winter. 
The temperature dropped early Monday morning to minus 12 degrees Celsius in Seoul, with Daegwallyeong, Gangwon Province, recording minus 18 degrees. Most of the other regions on the peninsula also recorded subzero temperatures. 
Parts of the Han River, the main river that bisects Seoul, were frozen from the blistering cold. 
Officials expect the cold to start subsiding on Wednesday.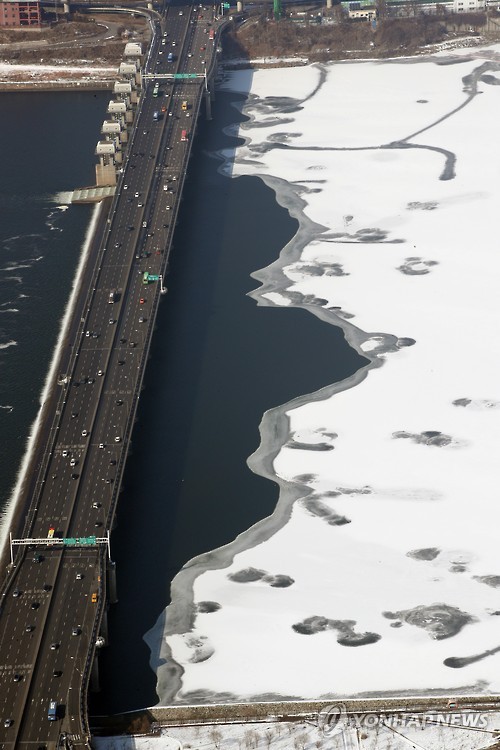 Image Credit: Yonhap / photonews@koreabizwire.com